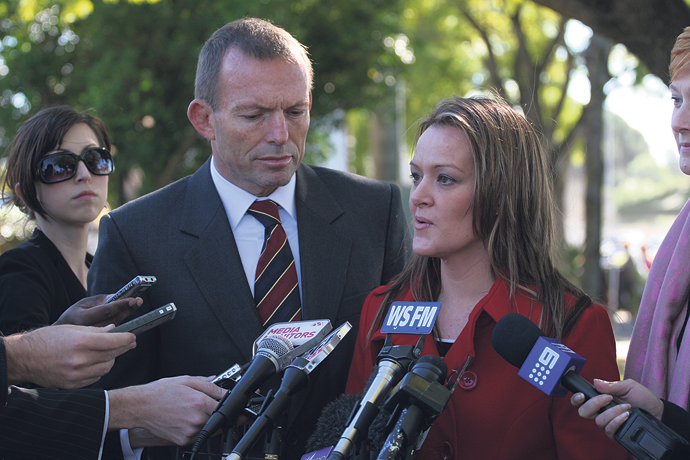 It is the on again, off again road project that has become almost a laughing stock amongst western Sydney motorists.

But the M4 East has found its way back onto the agenda yet again, with Federal Opposition Leader, Tony Abbott, confirming last weekend that he'll put $1.5 billion towards the project if elected.
The M4 East is one of the Sydney road network's major missing links and would be of huge benefit to Penrith residents who only enjoy the luxury of a motorway for half of their trip to the city.
Liberal Candidate for Lindsay, Fiona Scott, said Sydney is "grinding to a halt" and there needs to be a focus on roads.
"For too long, Sydney has not seen the construction of any major new roads and residents in Lindsay who have to travel the longest distances to the CBD are being hurt the most," said Ms Scott.
"The Coalition recognises that Penrith is a key growth corridor in Greater Western Sydney and must have access to quality infrastructure.
"I know of far too many families who don't see their partners or kids enough because they are stuck in traffic, morning and night, coming from work or school."
In words that motorists will hold her to, Ms Scott said the M4 East would "become a reality" under a Coalition Government. But Lindsay MP David Bradbury said he doubts the project will get off the ground.
"Building a large, complex infrastructure project like the M4 East requires real money and real timelines," Mr Bradbury told the Weekender.
"Tony Abbott is providing neither. Instead what he's offering is yet another aspiration adding to his $70 billion black hole – unfortunately you can't drive on an aspiration.
"Mr Abbott's promise to have construction underway on this massive and complex road project within 12 months of being elected is nothing short of delusional."
Mr Bradbury said the State Government remained the major hurdle as far as the future of the project was concerned.