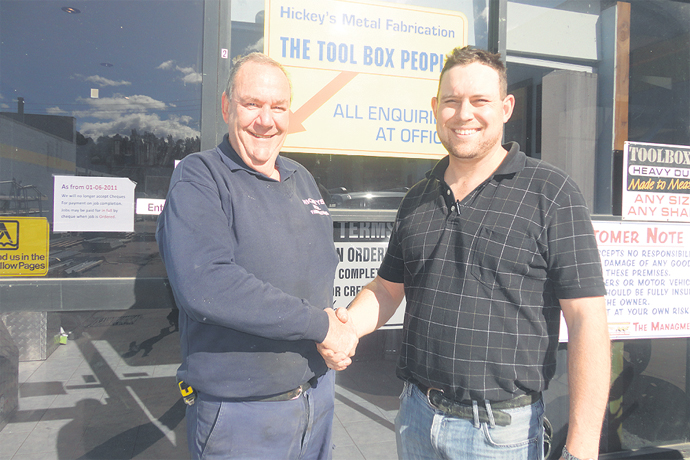 Burt Hickey has sold Hickey's Metal Fabrications on Coombes Drive, Penrith to the more than capable local first class sheetmetal tradesman and experienced manager Aaron Dunlop.

Many will remember Hickey's based on the corner of Castlereagh Road and Jane Street in Penrith near the Plaza and Penrith Station.
Due to expansion by the railways they have relocated to Coombes Drive, Penrith. Aaron has grown up in Penrith and is now raising his own young family in the area.
Having done his trade in sheetmetal and then gone on to manage a very successful sheetmetal company in NSW, Aaron brings a fresh level of enthusiasm, expertise and current knowledge to Hickey's Metal Fabrications.
Aaron's high level of attention to detail results in superior first class, quality made products and repairs.
Aaron Dunlop said: "Everyone knows Hickey's. I grew up with it just down the road. It is a part of the history of Penrith and caters to the needs of hardworking Aussie tradesmen and families."