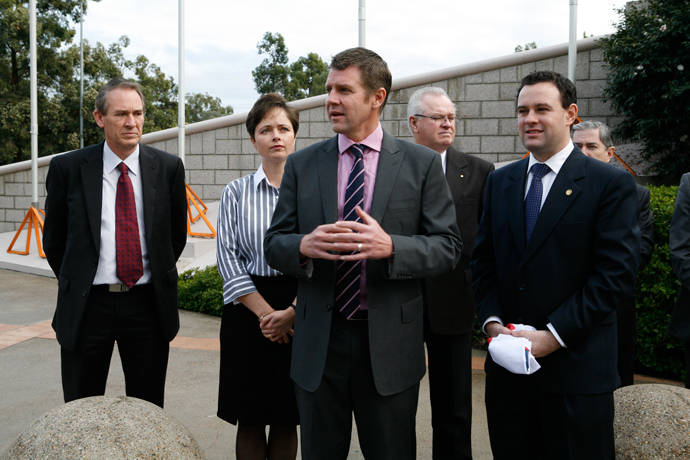 NSW Treasurer Mike Baird has today handed down his second State Budget.

Mr Baird said the 2012-13 Budget continues a significant investment in infrastructure with the NSW Government committing to spend on average $1 billion more on infrastructure a year over the four years to 2015-16 than was spent over the previous four years.
"The State's infrastructure needs were neglected for 16 years. Despite the economic challenges we face, this Government will continue to address that backlog to deliver the critical infrastructure that communities across our State desperately need," Mr Baird said.
"The housing shortfall in NSW is a direct example which has resulted in higher house prices for individuals and families and billions of dollars in lost revenue and jobs for our State.
"Today we have announced a significant overhaul of arrangements and incentives to directly tackle this shortfall, with this Budget providing more than half a billion dollars of new infrastructure funding to kickstart housing and construction activity across the State.
"The 2012-13 Budget also includes $9.8 billion for transport. The Budget allocates a further $3.3 billion for the North West Rail Link and $1.4 billion for the South West Rail Link and continues the NSW Government's significant investment in roads across NSW.
"As part of this Budget, $30 million has been allocated to plan for a future Sydney Motorway network, in anticipation of the State Infrastructure Strategy being released by Infrastructure NSW later this year. "
Amongst the local commitments are:
* $2.8 million for the initial staged opening of the Nepean Mental Health Service Redevelopment;
* $25 million to complete the Erskine Park Link Road to service the Western Sydney Employment Area;
* $5.6 million for additional adult intensive care services at Gosford, Prince of Wales, Nepean and Liverpool Hospitals
* Improvements to the Sydney International Regatta Centre which will host the opening round of the 2013 World Rowing Cup in conjunction with the Sydney International Rowing Regatta.
* $34.7 million for car parks at Nepean Hospital, Blacktown Hospital and Liverpool Hospital
* $1.3 million for resurfacing on Mulgoa Road, between Wallacia and Mulgoa
* Almost $15 million for completion of redevelopment of Cobham Juvenile Justice Detention Centre