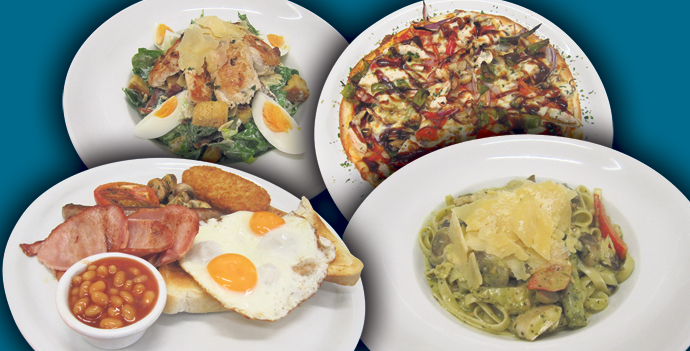 One of the most charming and interesting dining venues in Penrith is none other than the delightful King Henry's Court.
Set in an old church, diners will marvel at the beautiful architecture and original décor the restaurant has to offer. The food served up by the experienced chefs at King Henry's Court is simply amazing.
Diners can enjoy a huge variety of impressive meals at an excellent price as well – plus there's no dish that King Henry's Court can't serve up. One of the best times to visit King Henry's Court is during lunch, largely thanks to their affordable $10 lunch specials.
Diners can dive into anything from Fish and Chips, Curry of the Day, Pie of the Day, Chicken Schnitzel and the famous King Henry's BLT all for just $10. Lunch meals come served with a complimentary glass of juice. For guests who aren't able to dine-in at the restaurant but still want to enjoy the food King Henry's Court has to offer, you're in luck because they now do home delivery on most of their dishes every night after 5pm.
From July 22, King Henry's Court will be opening their doors on Sundays for breakfast and lunch, and on Mondays for dinner. So next time you have big event, birthday party, work function, family outing or romantic dinner planned, head to King Henry's Court because we guarantee you won't be disappointed.
King Henry's Court is located at 74 Henry Street, Penrith. To make a booking call 4721 1155 or visit www.kinghenryscourt.com.au.