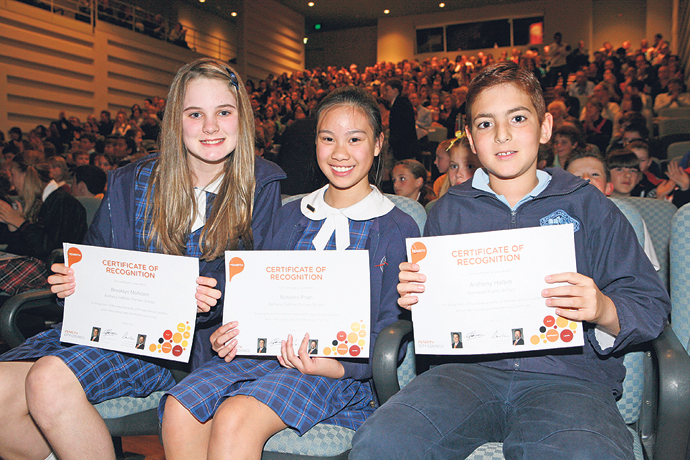 Student leaders from 60 primary schools in the Penrith area were recognised at a Penrith City Council Civil Reception this week for their prized leadership skills.

The reception was held on Tuesday evening at the Joan Sutherland Performing Arts Centre.
"The event was a chance for Council to officially recognise today's young leaders and we would like to congratulate the school leaders on their achievement. It's a privilege to be elected by peers and schools as a representative," a spokesperson from Penrith City Council said.
The families and friends of students, school principals and representatives from the NSW Department of Education and Communities were invited to attend the event and congratulate each young leader on their achievement.
"Today's school leaders represent the diversity and the potential of young Australians to make a real contribution to our community. As a leader, they have an opportunity to make a difference by setting a good example and inspiring others," the council representative said.