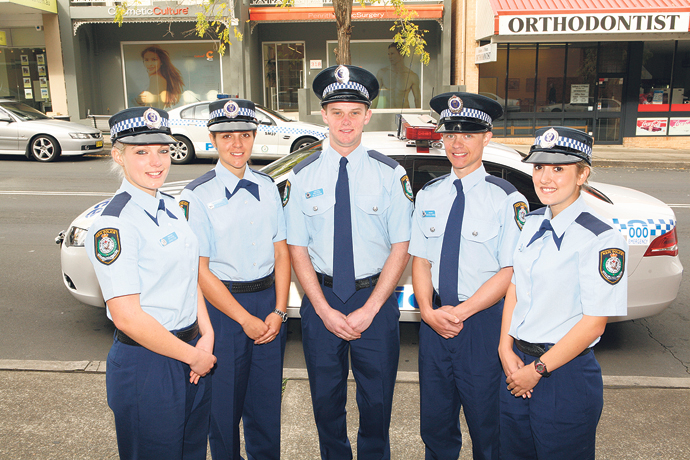 Penrith and St Marys Police received a significant boost to their frontline numbers this week, with seven fresh faces in total joining the stations.

Margaret Smith, 28, started this week with St Marys Police after moving from Canberra with her husband. She has a double degree in Law and Arts from the Australian National University along with a Diploma in Legal Practice.
Her dream was to become a police prosecutor, but this wasn't possible in Canberra – where this role doesn't exist.
"All prosecuting there is done by the Office of the Director of Public Prosecutions," Mrs Smith said.
By contrast, the NSW Police Force has a team of police prosecutors. They prosecute matters on behalf of the Force, as well as other government agencies in Local Courts, Children's Courts and the Coroner's Courts.
"Being away from home has been tough," she said.
Penrith's five new recruits by contrast are all between 20 and 23-years-old and first realised their passion for policing as early as high school.
"I went to one of the open days for the academy and really liked the different avenues that policing offers," said Monique Cini.
Stephanie Montalto, Katrina Johnston, Mitchell Barnes and Matthew Blackburn will join her.
"Penrith has a lot to offer because all the sub-branches are here," Mr Barnes said.