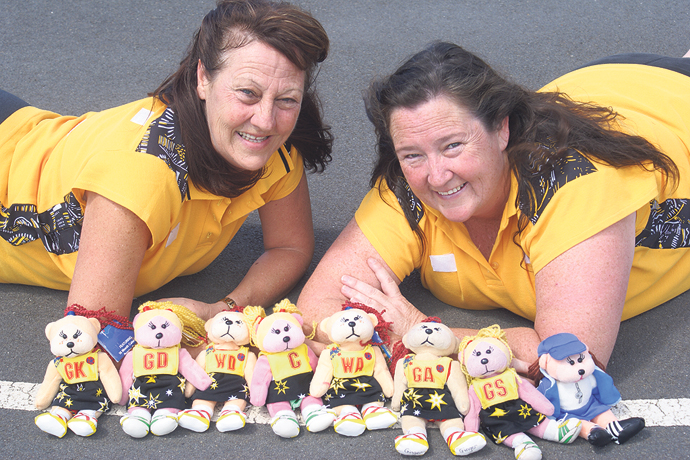 Two of Penrith's most dedicated netballers will be shaving their heads to raise money and awareness for the Australian Cancer Research Foundation later this month.

Lisa Pinch and Maggie Anderson, who have been with Penrith District Netball Association for 40 and 31 years respectively, will both be shaving off their long, brown locks on Saturday, April 28 at Jamison Park netball complex.
"Maggie shaved her head about five years ago to raise money for cancer research and decided she was going to do it again this year. She asked me to help out and I jumped at the opportunity as it is a great cause to support," Lisa said.
Both women have experienced first hand the traumas of family and friends being affected by cancer.
"Maggie herself is a survivor and we both have had family and friends fight the battle against cancer. There are plenty of people around the netball courts who have been affected," she said.
The women have set themselves a target of $5000 to donate to the Australian Cancer Research Foundation, which each year grants funding to leading researchers who aim to prevent, diagnose, treat and defeat all types of cancer.
As for the hair, it will be donated too.
"Originally I had no problems with the thought of being bald and then had a few second thoughts, but not really," said Ms Pinch.
"It's a good deed for a great cause and we will be doing it together!"
Donations can be made to their Bald is Beautiful campaign at www.everydayhero.com.au/bald_is_beautiful and everyone is welcome to watch the ladies receive their new hair-dos on April 28 at 11am.