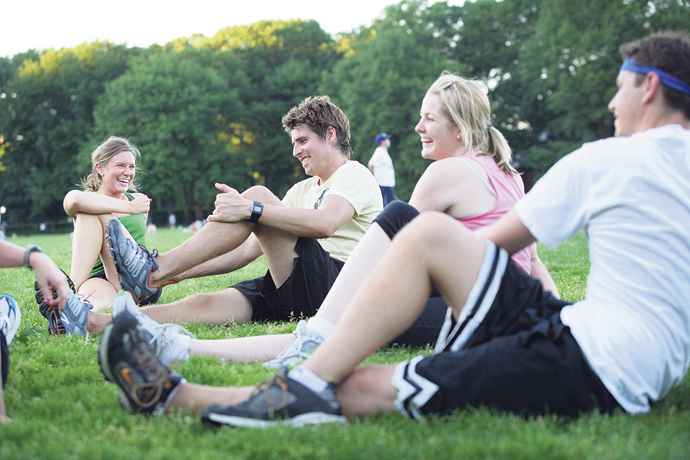 Imagine going for a jog and meeting the partner of your dreams.
Well fit2date is exactly that – it's a business designed to match up singles through its various fitness programs.
Founder of fit2date, Erica French, says she is testament to the business' success. She is preparing to marry her fiancé in April, two years after she met him over a workout of stomach crunches, sprints and leg squats.
Ms French set up fit2date after she grew fed up with the lack of options she had to meet other likeminded people.
With 12 weddings and four babies born since the business' inception, fit2date can boast a 76 per cent chance of scoring a date from the first fitness session, according to Ms French.
"The reason why fit2date works is that training with others bonds you together – you have a shared purpose in achieving something," she said.
Now fit2date is preparing to launch trainings groups here in Penrith.
The big launch will be held on March 31 at Jamison Park at 9am. For more information, visit www.fit2date.com.