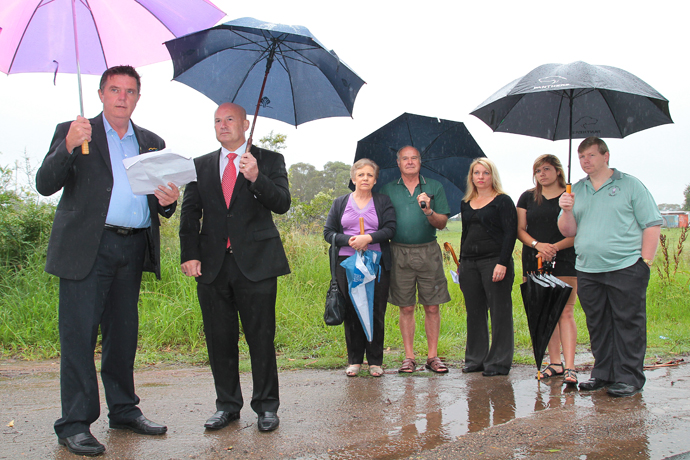 Penrith City Council has launched a stunning attack on the State Government, saying its potential plans for new housing lots are "ill-conceived" and "illogical".
The government has asked developers to nominate sites that could pave the way for additional housing, but Council believes the plan will bypass the views and needs of the local community.
"Asking developers where we should develop is like letting a chocoholic loose in a Darrell Lea shop," said Penrith Mayor, Greg Davies.
The housing review could see 34,000 new housing lots developed in the Penrith Local Government Area, which would be on top of the 25,000 lots already planned for in the government's 'Metropolitan Plan for Sydney 2036'.
"This is planning madness," Cr Davies said.
Developers have nominated sites in Mulgoa, Glenmore Park, Orchard Hills, Mount Vernon, Luddenham, Kemps Creek and Wallacia.
"These nominated sites equate to some 34,000 new houses in our city, which would create intolerable traffic congestion and place increased strain on services such as health," Cr Davies said.
"Our analysis and planning strategies show that Penrith City has sufficient land capacity to cater for the next 25 years of growth.
"These developer nominated sites do not need to be developed and certainly not if it's going to cause more strain on infrastructure, services and taxpayers."
NSW Planning Minister, Brad Hazzard, said local councils would be consulted on all major housing proposals and would be responsible for assessing plans to permit construction.
"Once the rezoning stage is complete, then it will be up to local council to assess detailed development applications to begin housing construction," Mr Hazzard said.
"What we are doing is being open, consultative and innovative – trying to ensure a housing stimulus in the context of infrastructure already being available or developers providing the necessary infrastructure."
But Opposition Leader, John Robertson, said: "The minister said he will consult with local councils, but in the end he has the power to override them, so there is a big threat there".