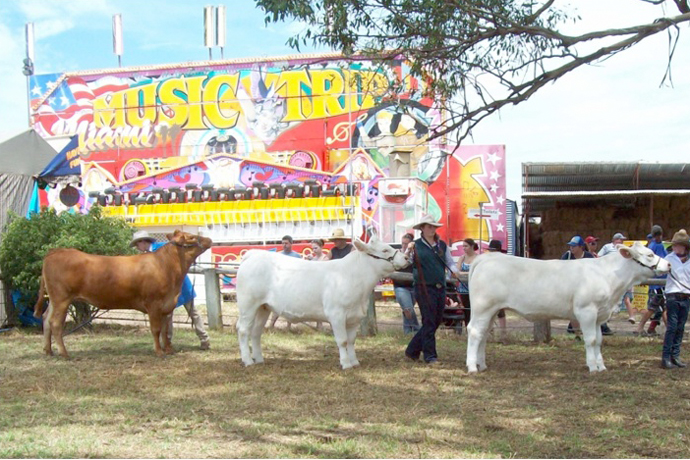 Locals should prepare themselves because the "biggest local community event of the year", the Luddenham Show, is coming up quickly.
Luddenham Showground is the place to be on Saturday, March 3 and Sunday, March 4, as it hosts the 108th Annual Luddenham Show.
Although it has been around for such a long time, the Luddenham Show has not changed all that much. 

"It was a community based event in the beginning and that hasn't changed, the Luddenham Show still serves the community the way that it used to," said President of the Luddenham Agricultural, Horticultural and Industrial Society, Rob Heffernan.
"A lot of people in the local community get involved with the show through volunteering, sponsoring, entering competitions and by attending the show."
Along with the usual rodeo, horseback and cattle events, the fireworks, Yank-A-Ute competition and local music, the organisers attempt to vary the entertainment and this year, the line-up is very impressive.
"There is stacks of entertainment all day long, on both days, but this year, the show will feature the 'Showmow Lawnmowing Racing' event which will be a lot of fun. The Luddenham Show does, and will, entertain all ages," said Mr Heffernan.
The show really is for everyone, with events especially for the kids and other events that can be enjoyed by the whole family, it is a show that cannot be missed.
Mr Heffernan has been heavily involved with the planning this year, which takes almost 12 months, and he thinks that the best part about the show is the tradition.
"It has been going on for generations; parents take their children and their children take their children. The show is based on tradition and hopefully the Luddenham Show tradition will continue on for many more years ahead of us," he said.
The show is very popular amongst locals and the wider community, a $40 Family Day Pass can be purchased on the day and individual prices are also available.
All information on the show and the events running on both days can be found on the Luddenham Show website; www.luddenhamshow.com.au