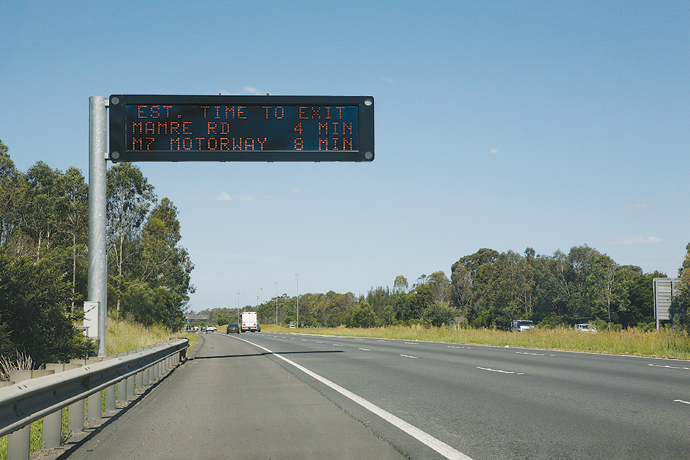 Electronic signs displaying estimated travel times between key exits have been installed on the M4 Motorway.
Eight electronic message signs along the M4 Motorway are currently displaying live travel time information, giving motorists an indication of the approximate time it will take them to reach the next exit.
Throughout January, testing on the remaining electronic signs will be completed, leaving a total of 14 electronic signs displaying the live travel time service.
"There are now 143km of key corridors covered by travel time technology, with the M4 joining the M7 and the F3," said a spokesperson for Roads and Maritime Services.
"The service will be particularly useful during the summer school holidays to help families get to their destination and make journeys as hassle free as possible."
In the case of an incident on the motorway, the electronic message signs will provide information about the incident and the traffic conditions.
The travel time technology on the M4 uses in-road loops, which detect average vehicle speeds every minute to estimate the travel time for sections of the motorway.
The technology was launched on the F3 in 2010 and then on the M7 last September.