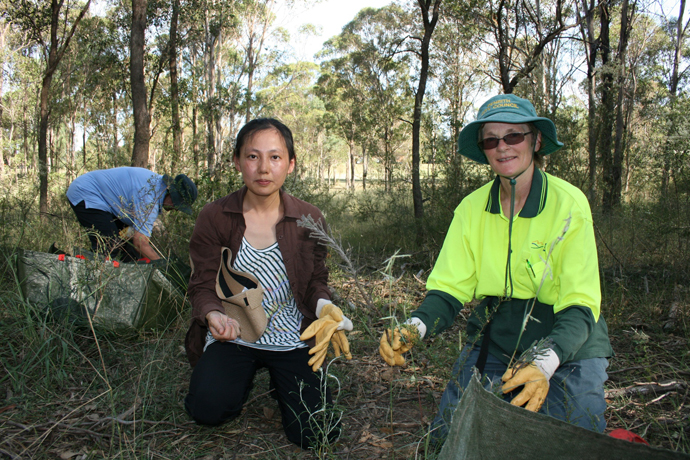 There's still time to make good on a new year's resolution, so put a small amount of time into understanding your local bushland.
At Penrith City Council's free Bush Regeneration Training morning at Emu Plains on Saturday, January 28, you'll learn how to make a real difference to our native environment and you can apply what you learn to helping your own garden.
Penrith City Mayor Greg Davies encouraged nature lovers to learn more about their local environment and get a breath of fresh air by attending the free training.
"It's easy to take part in training to help our local bushland; you don't need any prior experience and you get to connect with likeminded people living locally," Councillor Davies said.
"You will learn how to identify weeds and native plants, the correct weed removal techniques, the consequences of erosion and how to prevent it, and how to plant for success.
"I'm proud of the volunteers who are helping protect Penrith's native wildlife. They are giving back to our community something we can all enjoy – a picturesque landscape and a thriving natural environment for bushwalks and other outdoor activities.
"Current volunteers' efforts are vital, but we really need more people to lend a hand to overcome the threats to our bushland, such as weeds, erosion and rubbish dumping.
"Penrith's natural environment supports a wealth of native species, and if you're lucky, you may come across one of our resident echidnas or water dragons."
Volunteers complement our Bushland Team's work in maintaining 45 hectares of land under Council's care, which includes weed control, revegetation, preventing soil erosion and maintaining riverbanks.
Penrith City Council would like to thank the NSW Environmental Trust for its assistance.
The training will take place along Jamison Creek, Emu Plains. To express your interest or to join in the activities contact Janet at Council by Friday, January 20 on 4732 8088 or email [email protected]