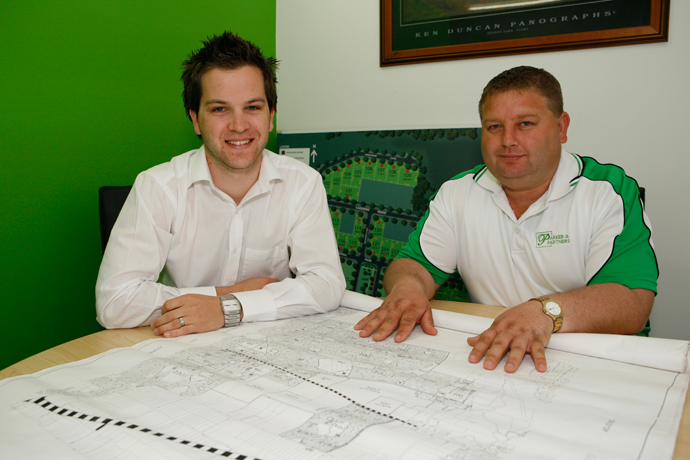 Local developers are tired of the adversarial attitude towards development proposals and are calling for greater transparency in the planning process from the State and Local Government.
"I have no doubt that there are some developers with some unrealistic ideas in relation to developing. But to some [planning] officers the word 'development' seems to be a dirty word with a confrontational, adversarial attitude towards any developer," explained Joe parker, Director at Parker & Partners.
Mr Parker said that bureaucracy in the planning sector is one of the main reasons why in the past developers have been hesitant to engage in projects in Penrith.
"We as an area have many lots of land that are ideally suited to employment uses, but council has been extremely slow at bringing these online," he said.
Mr Parker cited a development proposal at Old Bathurst Road as one example.
"This site situated in the heart of Emu Plains is ideally suited to industrial use. For seven years the applicant has been working with council to get an outcome. There is overseas investment in this project and an opportunity to create 1300 jobs," he said.
Michael Weigmann, who offers design services in the Blue Mountains and Penrith region, said that the development application process is as much as game of psychology as it is about town planning.
"Town planning is the greatest oxymoron in history. You have to play the game. I think councils should get out of development control. Give it to planners who don't have an axe to grind. It is fundamentally flawed and a regional planning council would be a better approach," he said.
A spokesperson for Penrith City Council said: "The vast majority of developers work in with Council to ensure development that benefits the community and residents and adheres to good design principles".
But the State Government, who is conducting a review of the planning process currently, has also impaired progress on Penrith developments. The Penrith Panthers – ING partnership is frustrated about the lack of progress on the Riverlink Precinct.
A planning proposal for the Riverlink Precinct, including Penrith Panthers' lands, was agreed upon with Penrith Council in May 2010, but the proposal has stalled with the RTA and Department of Planning unable to decide who is responsible for the roads infrastructure.
The Penrith Panthers – ING partnership said in a submission to the NSW Planning Review that the partnership worked tirelessly for four years on the development proposal but that the "planning process stalled and faces significant delay whilst government agencies sort out their difference on roads".
"A streamlined process for employment-generating developments is what is required as a matter of urgency," Mr Parker said.
"A better and more efficient planning process will increase investment, increase employment and provide better education opportunities."