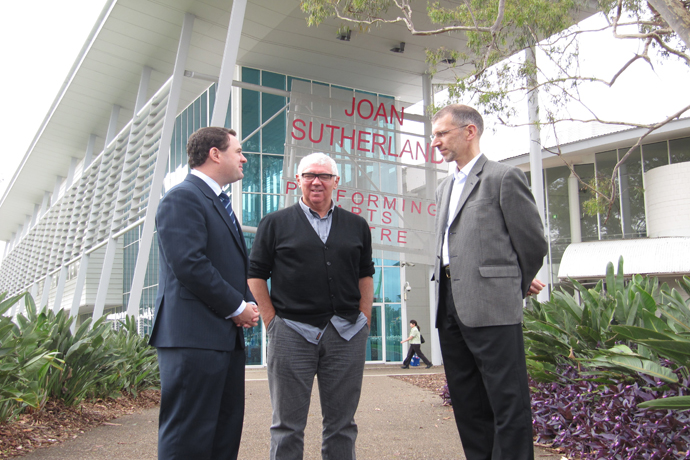 You don't need a building to create art – that's the message Penrith MP, Stuart Ayres, emphasised when he announced an investment of more than $100,000 in local arts organisations.
Penrith Performing and Visual Arts (PPVA), Penrith Symphony Orchestra, the Australian Ballet Education Ensemble and Penrith City Council's disability arts project all received funding under the State Government's 2012 Arts program.
"This mixture of arts projects provides a strong package of programs from supporting high school students through to showcasing our best and brightest in Penrith," My Ayres said.
"It also proves that regardless of whether performances are held at The Joan, Centrebet Stadium or even Nepean River, your ability to participate in art is up to your own imagination."
PPVA CEO, John Kirkman, said it was significant that the government was investing in programs and not just building infrastructure.
"The Penrith Symphony Orchestra, the Australian Ballet and subsidising tickets for high school students, who otherwise would not go to the theatre, is a great way of developing performers and audiences of the future," Mr Kirkman said.
Amongst the funding, $24,000 will be used to upgrade audio lighting and visual systems at The Joan, $7,000 for annual orchestra programs and $10,000 for the Australian Ballet Education Ensemble.