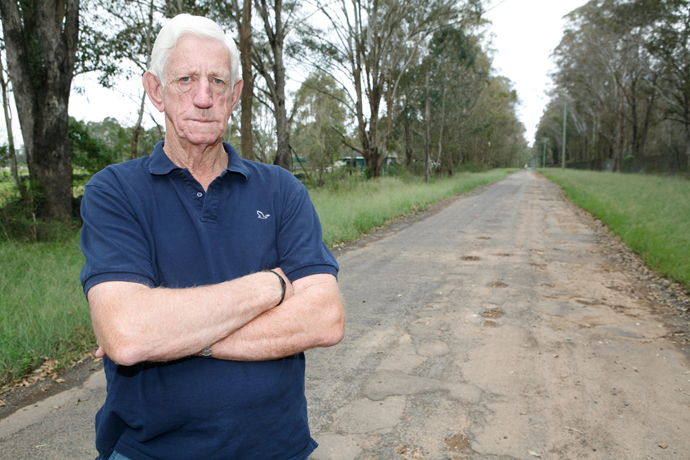 The state of Penrith's roads looks like something you would find back in the 1950s, according to Penrith City Councillor, Kevin Crameri.
Potholes have been erupting all over the local area as a result of recent heavy rain, and Cr Crameri says enough is enough.
"The number of potholes is ridiculous, and the system for fixing them just isn't good enough," he said.
"If you've got cracks in the roads we should be giving them a quick reseal – it would save a lot more money."
Cr Crameri flagged his concerns at a recent Council meeting and has asked for the maintenance of local roads to be considered in next year's budget.
"I'm just warning Council that I will be on top of this issue, I will continue to push for better roads," he said.
"If we don't want to spend money on roads now it's going to cost twice as much in the future. We have to be proactive."
Llandilo, Londonderry and Berkshire Park are particularly bad, Cr Crameri said.
"The rural roads are bad because they were just built with cement established clay, which is cement mixed in with clay. Of course these types of roads aren't going to last," he said.
"But this isn't just a rural issue, it's happening all over Penrith.
"If you've got cracks in any road, once the water gets through the potholes are just going to pop up everywhere."