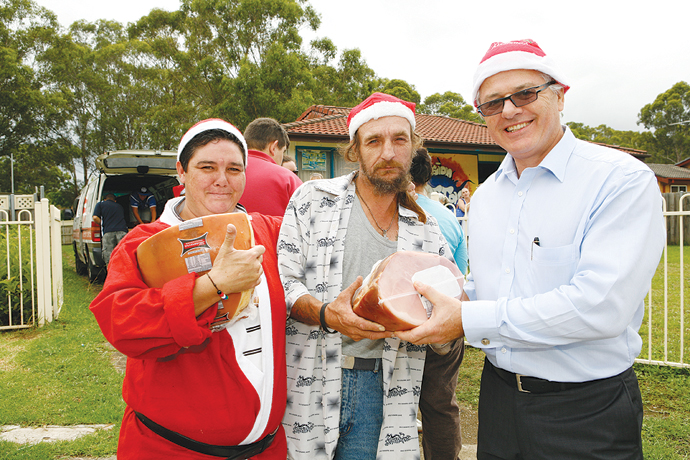 Over 60 disadvantaged families in Cranebrook will enjoy a delicious ham lunch this Christmas thanks to the Penrith Valley Fund.
Families associated with Fusion's Cottage were shown compassion and goodwill when representatives from the fund handed out hams on Tuesday morning.
"It is fundamentally important to support our local community and by giving these gifts we hope these families will have a bright Christmas," Chairman of the Penrith Valley Fund, Joe Grassi said.
This is the fourth year the fund has donated Christmas hams to the less fortunate in the Cranebrook community.
"Christmas brings out the best in people, we need to have this type of spirit every day of the year," he said.
"This is the first year that I have personally been involved with the donations and it is great to be a part of the Christmas spirit."
Local resident, Ray Martin, said his Christmas ham was a timely gift that he may not have been able to otherwise afford.
"The cost of living is so high at the moment so it is great to receive some assistance from the community," he said.
"This ham will feed my friends and family on Christmas Day, even the dog and cat will get the bone.
"Fusion is a great charity that helps out the less fortunate around Penrith and I'd just like to thank everyone at the Cottage and the people who donated the hams."
The Cottage was established in Cranebrook in 1998 as a youth development service for the local community.