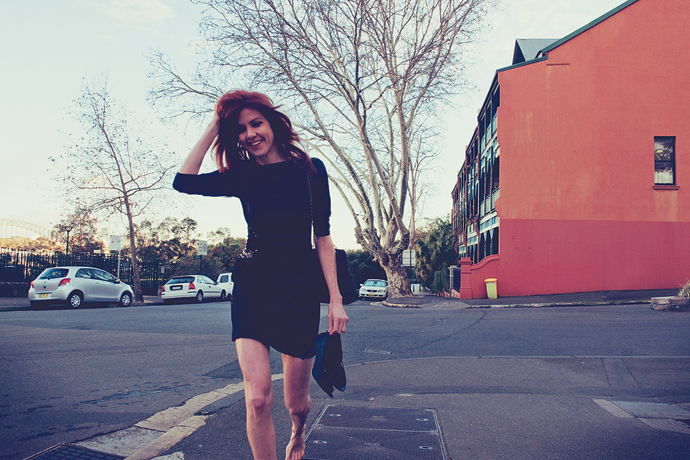 The hilarious and touching urban fable of connection and redemption, of moving and moving on, 'This Year's Ashes' is currently playing at the Riverside Theatres, Parramatta until Saturday, November 26.
'This Year's Ashes' is a reluctant comedy about Sydney, grief and cricket.
The production is written by one of the most brutal, insightful and bitingly funny writers around in Jane Bodie.
Joining Jane in this deliciously dark and dirty theatrical bender is one of the hottest new talented directors of today, Shannon Murphy.
The performance revolves around Ellen living a shiny life in the heart of a shiny city.
She hates her office job, the alcohol isn't always making her as drunk as it used to and she seems to be allergic to water.
But there is always the company of strangers in this city – the stranger, the better. So she's doing fine.
Except, savage grief has Ellen in its grip and it's getting tighter.
And the anonymous guy she's going home with may not be so anonymous.
Director of Riverside Theatres, Robert Love, said the powerful combination between the writer and director of 'This Year's Ashes' is what has made the show.
"Jane Bodie's 'This Year's Ashes' is fresh, relevant and touching," Mr Love said.
"Riverside Theatres is excited to have such a powerful combination of Australian talent in Jane Bodie and Shannon Murphy sharing their new work with Riverside audiences."
Critics have so far been praising the production for varying elements of emotion.
One reviewer said: "'This Year's Ashes' is a broadly appealing, wryly funny and touching comedy, and this clear-sighted production directed by Shannon Murphy shows it off to its best advantage. It is ideally cast and near flawlessly performed".
Another reviewer said: "Bodie's work is as cerebral as it is sexual… both funny and stunningly lyrical. Honest, human and true".
'This Year's Ashes' is now playing at the Riverside Theatres, Parramatta. It is on November 25 at 7.30pm and Saturday, November 26 at 2.15pm and 7.30pm.
Tickets are $45 for adults, $40 for concessions and $33 for people aged 30 and under.
To book or for more information call 8839 3399 or visit www.riversideparramatta.com.au.