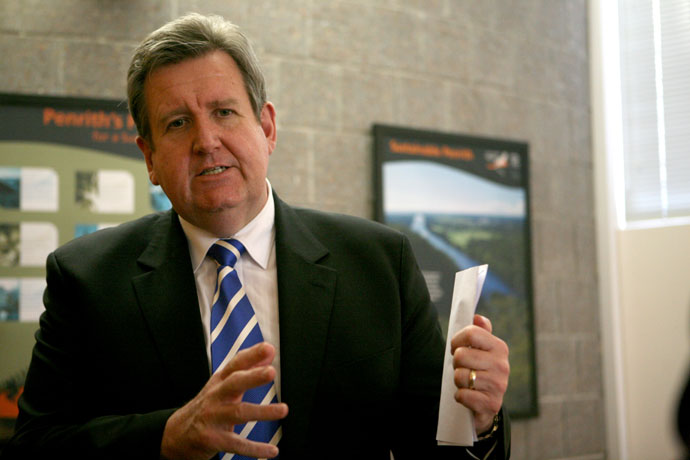 The Minister for Planning and Infrastructure Brad Hazzard has today announced the O'Farrell Government is delivering 1,000 new homes and new employment opportunities for Penrith.
"Less than a week after the release of land for 11,000 homes in Sydney's South West the O'Farrell Government is creating exciting new opportunities for the people of North Penrith," Mr Hazzard said.
"Mums and dads have enough on their mind without having to stress about finding an affordable home – that is why the NSW Government is fast-tracking the delivery of new homes in Penrith and across Western Sydney.
"Up to 1,000 new homes, more than seven hectares of open space and 2,500 jobs will be created at the former North Penrith army site under newly approved plans worth $420 million.
"This is a major step forward for the future of Penrith – development of the vacant site will be a dynamic addition to the regional city centre.
"The 40 hectare site adjoins the existing Penrith city centre and will play a crucial role in meeting Western Sydney's housing needs and providing new jobs close to public transport."
Local MP Stuart Ayres has welcomed the rezoning calling it a huge plus for Penrith – providing greater housing options, more open space and more jobs.
"We said we'd get Penrith moving again and this is a major step forward," Mr Ayres said.
The concept plan proposed by Landcom has the potential for:
· Around 1,000 dwellings;
· 10,625 square metres of commercial floor space;
· 4,500 square metres of retail floor space (2,000 square metre supermarket and 2,500 square metres of general retail);
· 7,000 square metres of light industrial floor space;
· 7.2 hectares of open space; and
· A heritage area including the Thornton Hall and surrounds.
The site will provide a range of housing types including studios, detached dwellings, multi-unit housing and apartments – almost 200 dwellings will be reserved for seniors, aged care, affordable and social housing.
"Landcom will work with Penrith Council and the Department of Planning and Infrastructure to bring these plans to life as quickly as possible." Mr Hazzard said.