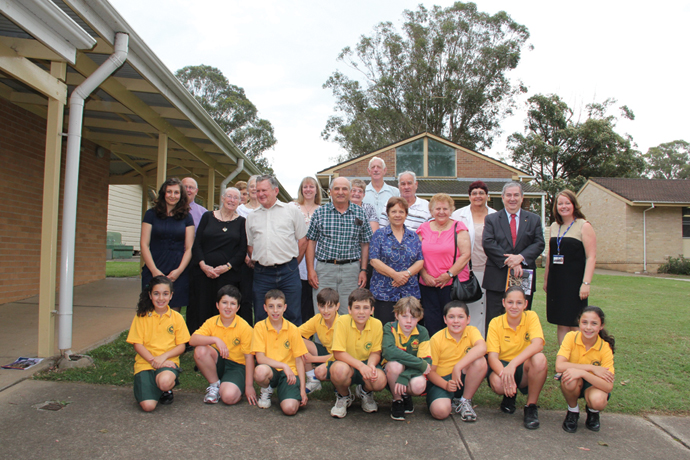 From the young age of 10 to those aged 80-years or older, Llandilo residents had the opportunity to tell their fascinating stories in an exciting intergenerational oral history project titled Life in Llandilo when I was young.
The project, which was run by Penrith City Council and took the form of a book, highlights the similarities and differences of people's experiences of being a young person in Llandilo in different decades.
Cr Ross Fowler launched the book this month at Llandilo Public School.
"Sometimes we get caught up worrying about the future. That's why I'm so excited that this book has captured some important stories from the past," Cr Fowler said.
Susan's story is just one that is shared in the book. She migrated from America in 1967 and recounts stories of her family of seven moving into a two-bedroom house.
She recalled toilets before they were made to flush and dancing with a young gentleman by the name of Kevin Crameri, who is a long-time Penrith Councillor.