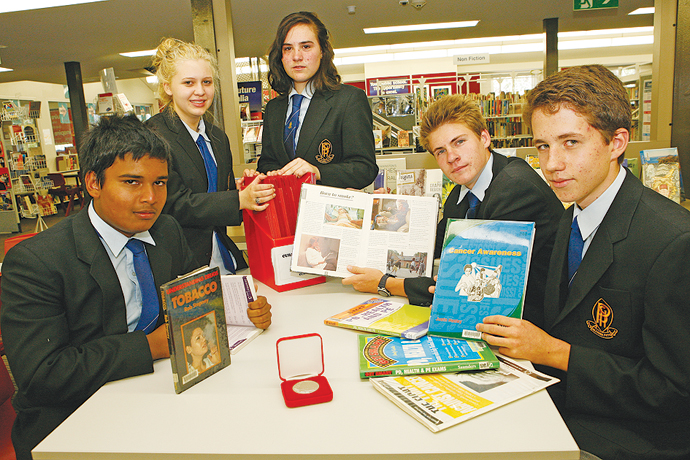 Should Australia introduce plain packaging for cigarettes? You have one hour to argue why it should. These were the instructions given to the Year 9/10 Penrith High debating team before the state final of the Premier's Debating Challenge.
Teams from Smiths Hill High School in Wollongong and Penrith High School went head to head on this topical issue competing for the prestigious honour.
Having survived inter-zone and regional finals, the two teams were the last standing from an initial pool of 376.
The team, comprising of Michael Elliott and Tamim Rahman as first speakers, Natalie Buckett as second speaker, Grace White as third speaker and Ross Penninkilampi as team advisor, debated for the introduction of plain packaging but were unfortunately pipped at the post by the Wollongong team.
"We are happy with our effort the team worked really well together, we all had our different strengths and we all complemented each other," Grace said.
The Penrith High team, coached by Miss Michelle Jones, covered varying topics on the road to the finals including; should we become a republic, should seats be preserved for indigenous Australians in parliament, should school certificate be scrapped and should there be a tax put on fatty foods?
These challenges encourage students to develop the necessary skills to engage in rigorous exchange of ideas on challenging contemporary issues relevant to the community.
"The debating team builds many different skills that could be helpful later in life including how to work under pressure and in a team, it builds confidence with public speaking and gives you opportunity to hone leadership skills," Ross said.
Penrith High School are past winners of the Premier's Debating Challenge for Year 11.
"We definitely will enter the competition next year and hopefully go as well as we did this year or even get one better," Natalie said.