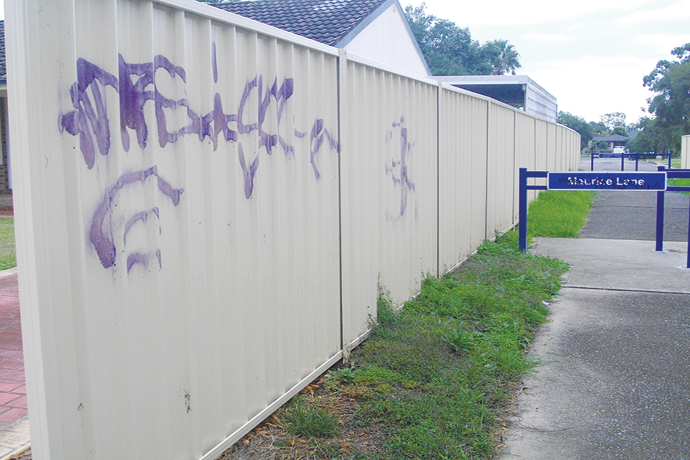 After a 20 year battle to have a nearby laneway closed, residents of Maurice Street and Francis Greenway Avenue in St Clair are overjoyed that it has finally become a reality.
Penrith City Councillors voted on Monday night to permanently close Maurice Lane due to the ongoing incidents of anti social behaviour and malicious damage reported by residents.
St Marys Police also provided crime data to Council that showed eight reported incidents occurred in Maurice Street and the laneway from June 2009 to June 2011 including break and enter, malicious damage, person search, theft and offence against a person.
Ben Williams, an affected resident, said the laneway was constantly littered with alcohol bottles, while syringes were often found in his front and backyard.
"We constantly live in fear that our family will be pricked with a dirty syringe," he told Councillors on Monday night.
"My [Colourbond] fence is only 18 months old and it already had significant damage and every single panel of my neighbour's fence is damaged.
"And break and enters are not uncommon. Daylight and outdoors do not stop these thieves."
Councillor Tanya Davies spoke in favour of closing the laneway when she said the residents were clearly suffering.
"One of the residents living there for 20 years was involved in the petition to have it closed back then," she said.
Councillor Jim Aitken said: "We should probably be apologising that we didn't have the legislation to close it down early".