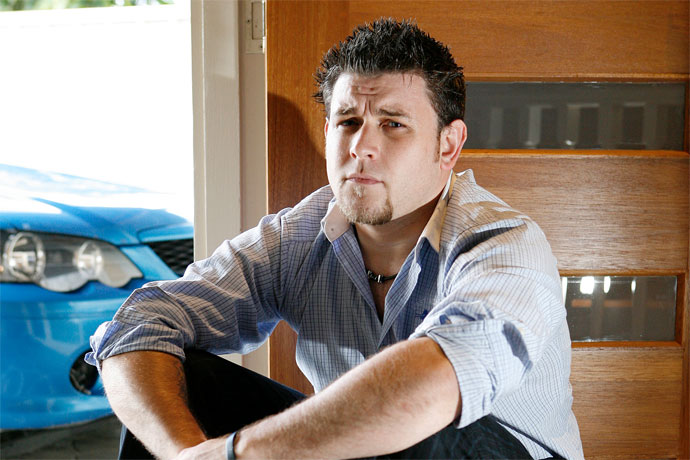 Brendan Byrne was among thousands of travellers stranded when Qantas chief executive Alan Joyce halted all flights across the world in response to a bitter disagreement with unions.
Over the weekend more than 68,000 passengers were impacted with 447 flights cancelled.
A marathon Fair Work Australia hearing ended the stand-off early Monday Morning and by the afternoon selected flights were taking off around airports internationally.
But this was all too little too late for Mr Bryne who had purchased a $438 return QANTAS ticket to Melbourne. His flight was scheduled to fly out at 1pm on Sunday but less than 14 hours before he was due to board the Jamisontown resident received a text message from the airline informing him that his flight was cancelled.
"The whole handling of the situation was terrible," he said.
"I was on the phone to QANTAS for over an hour, two days in a row, with no answer. They still haven't gotten back to me and I have no idea how they will compensate me."
Mr Bryne, who works as a Security Instructor Assessor for Vast Academy was on his way to Mount Gambier in South Australia to conduct training.
"The cancellations have cost me $1,000 at least. I had to cancel accommodation and my connecting flights, not to mention the money I was to be paid for the business trip," he said.
The airline and the unions have 21 days to sort out their differences. If they can't agree, Fair Work Australia will be forced to step in and impose a settlement.
Qantas Chief Executive Officer Alan Joyce said the decision would provide certainty for Qantas passengers and all employees.
"This is a good outcome. Our focus is bringing our schedule back to normal as soon as possible. Safety will remain our first priority at all times," he said.
"The industrial process has now passed into the hands of the independent umpire. All parties will be treated equally and we will respect the decisions that are made.
"We have new and existing agreements with 12 unions. We now anticipate the conclusion of agreements with the remaining three.
"This has been a challenging period for Qantas, its employees, its customers and its shareholders.
"We sincerely regret the impact on customers of industrial action over recent months, and the effect on employees.
"We look forward to a rapid recovery and to a period of stability enabling us to focus on our customers and our strategy for the airline."
It is the prediction of some analysts that Qantas will suffer massive and lasting damage to its reputation as a result of its snap grounding of its fleet on the weekend.
"I certainly won't be flying QANTAS again if I can help it," Mr Bryne said.