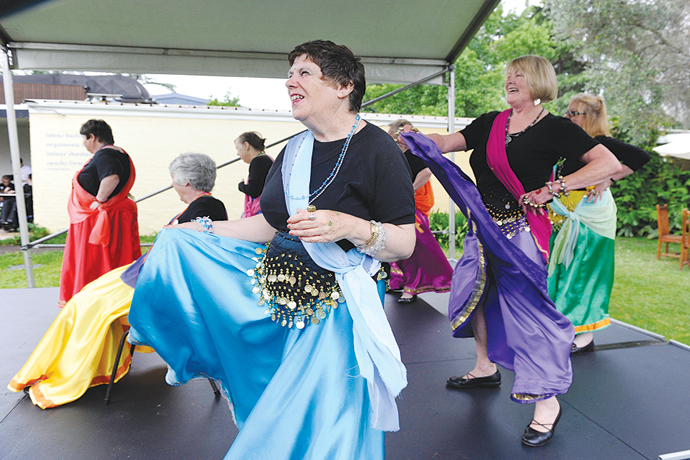 Sizzle 2011 is an inclusive arts festival showcasing the creative expression of people with a disability through art, video and performance, as part of the celebrations for International Day for People with Disability.
To celebrate Sizzle, the Penrith Regional Gallery has 'Eye See Penrith', a photographic exhibition from the Young Carers Program, Anglicare Nepean, Commonwealth Respite and Carelink. The exhibition is currently on display in the lounge room.
'Eye See Penrith' was created by six young people, between the ages of seven and 17 who care for someone with a disability.
Monique Lacaze, a member of the Young Carers Program, took local kids, who were part of the program, around Penrith to take photographs of their favourite sights before later editing the images in their own special way.
"I thought this concept was a really good idea because it allowed the kids to take photos of their favourite places in Penrith that actually meant something to them," Ms Lacaze said.
"One girl took photos of her favourite kebab shop in High Street and one boy took photos of the Joan Sutherland Performing Arts Centre because he liked acting."
As part of Sizzle, the Gallery awarded emerging artist with a disability, Tim Smith, a $100 gift voucher to spend on art supplies and a mentorship program.
The mentorship program offers the chance for one artist to receive professional development in the form of a mentoring session with practicing contemporary artist Catherine O'Donnell. The session includes feedback on a developing art practice, how to put together a portfolio, as well as how to find out about competitions and exhibition opportunities.
This is the third annual Sizzle Festival at the Gallery.
Gallery Education and Visitor Services Manager, Naomi McCarthy, said the Sizzle Festival was her favourite time of year because it opened up so many opportunities to people with disabilities.
"The Sizzle Festival gives people living with disability the opportunity to showcase their creative endeavours in both the visual and performing arts in this exquisite regional Gallery," Ms McCarthy said.
The Sizzle art exhibition is currently on display until Sunday, December 18 in the Sonia Farley Studio of the Penrith Regional Gallery.