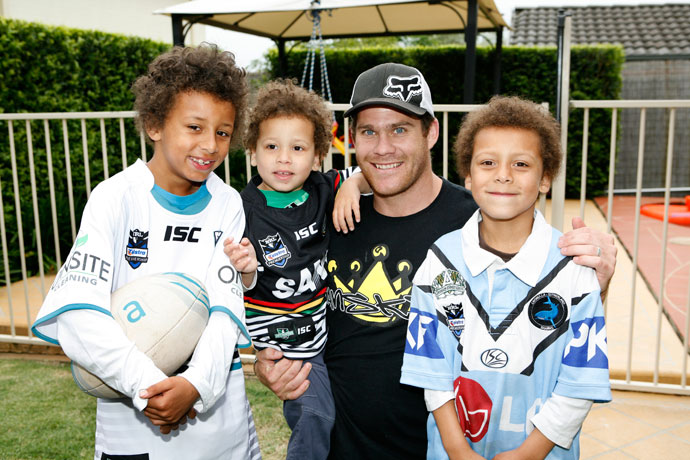 Penrith Panthers player, Kevin Kingston, is helping to raise funds to help fulfil a local mother's final wish.
Unfortunately, Dana passed away recently, and her one wish was for her three sons to have the chance to visit Dreamworld in Queensland.
And that may become a reality thanks to a fundraising event to be held on Saturday night at the Penrith Gael's Club.
"The event is raising money for the three boys – some will go into a trust fund and some will pay for a Dreamworld trip," Kingston said.
The Panthers player was asked to help fundraise by a family friend.
"Our friend said she needed help and the kids are huge Panthers fans, so I was more than happy to put my hand up," he said.
The fundraiser will be held this Saturday, October 29 at the Penrith Gael's Club from 5pm until late.
Tickets are $40 and there will be lucky door prizes and a raffle.
For more information on the charity auction please contact Adam Browne on 0430 478 312 or Ryan Thomas on 0413 534 658.