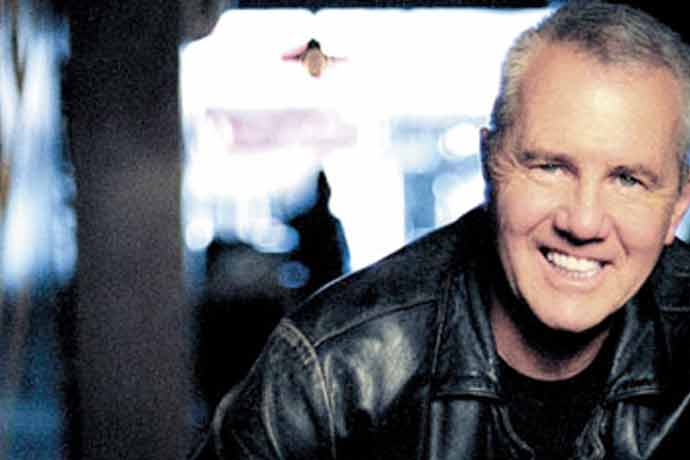 Switch on a radio or flick on the television set and you're bound to stumble across one of Daryl Braithwaite's many hits still being played on high rotation to this day.
Daryl's one of Australia's most successful pop singers and his iconic songs like 'One Summer', 'As Days Go By' and of course the smash 'The Horses' are timeless Aussie classics.
"'The Horses' is one of those songs that seems to affect people," Daryl said.
"A lot of people have used it for weddings, funerals etc and when you play it live the audience just goes wild.
"It's one of those phenomenal songs and I'm sure other bands have them as well, but I'm just lucky to have a song that has endured and in some cases has become even more popular."
Audiences can catch Daryl and his amazing band when they return to the Rooty Hill RSL on September 24. Daryl says punters will have a great time reliving all the classics they grew up with, plus a few added surprises.
"I've probably had people in my shows that have followed my career for the last 30 to 40 years, including the early days of Sherbet," he said. "Then there are the people who discovered us from the late 80's and early 90's off the back of albums like 'Edge' and 'Rise'.
"The show is a lot of fun from our perspective and it seems that people enjoy it whether they are the older crowd or younger ones."
Daryl says he will also be debuting some new tracks during his nationwide tour but is always wary on the reaction of any new material.
"The new material is going quite well with the crowd," he said. "It's hard playing new songs because people have come along to hear songs they know, so you've really got to bite the bullet.
"Audiences can be quite crippling sometimes if they don't like something because they just don't clap or look at you like 'what's that?'."
Daryl Braithwaite began his career in the mid-60's after moving from Melbourne to Sydney singing in a number of bands before joining Sherbet in 1970.
Daryl became the frontman of Sherbet and in turn pumped out plenty of massive hits including 'Who's Got The Gun', 'Summer Love' and every cricketer's favourite 'Howzat'. They were also the first Australian band to earn $1 million in album sales, which was a phenomenal feat at the time.
"I remember vaguely that happening," Daryl said.
"Roger Davies, our manager, brought in this album plaque made up by Festival Records and I thought at the time 'wow, that's a lot', but nowadays it doesn't sound like much."
A few years after Sherbet broke up in 1984, Daryl himself gave it in and left the music industry in 1987.
The period of time away from music saw Daryl try and blend in with society in an attempt to live a normal life.
"I was working for the council here in Melbourne because I didn't want to sing anymore," Daryl said.
"I was married and we were expecting a child and I went on the dole for a few weeks before they finally found me a job. The job was working with a gang of people making footpaths.
"It's strange how things like that are pivotal in your life. I had a lot of people who worked with me saying 'what are you doing here? Shouldn't you be singing?'.
"I think their motivation helped me and that was a pivotal point in my life where I thought maybe I should pull my finger out or else I'll be left doing nothing. Out of all that came the album 'Edge' and things just fell into place."
In 1988 Daryl returned to music when he signed a record deal with Sony and released 'Edge'. Featuring four hit singles, 'Edge' became a massive success and was followed in 1991 by the triple-platinum 'Rise'.
'Rise' became Daryl's second number one album in as many releases and gave him only his second solo number one single since 1974 with 'The Horses'.
Since 1999, his original band, Sherbet, have partaken in a few small tours and 'one-off' performances but have never officially became a full-time band again.
The last time they were on stage together was back in February this year when they reunited at Sydney's Enmore Theatre for a benefit concert for band member Harvey James, who passed away just weeks earlier after a battle with lung cancer.
Daryl says there were a lot of "good feelings" on stage that day.
"It seemed to go smoothly and the whole thing was really lovely to be involved with," he said.
Darryl Braithwaite and his band will bring the Rooty Hill RSL's roof down when they hit the stage on Saturday, September 24 at 8pm. Tickets are $28. To book or for more information call 9625 5500 or visit www.rootyhillrsl.com.au.