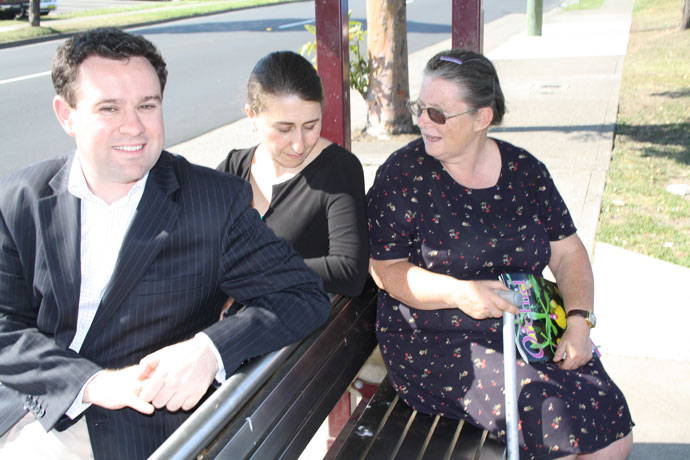 WEEKENDER FIRST: Penrith's free shuttle bus service will be re-routed to include more central points in the CBD.
Transport Minister, Gladys Berejiklian and Penrith MP, Stuart Ayres, announced the decision today outside Centro Nepean.

Ms Berejiklian said the local MP had advocated for the changed route after receiving representations from Penrith City Council, which stated that focusing more on the CBD would increase patronage.

"I am delighted to say we are prepared to adjust the route of the Penrith shuttle in line with Council's suggestions," she said.

The new route for the shuttle means it will run in and around the Penrith CBD, focusing on Henry and High Street, as well as servicing the Centro Nepean, Penrith Railway Station and Westfield.

Ms Berejiklian said representatives from Department of Transport would meet with Council soon to finalise the details of the route.