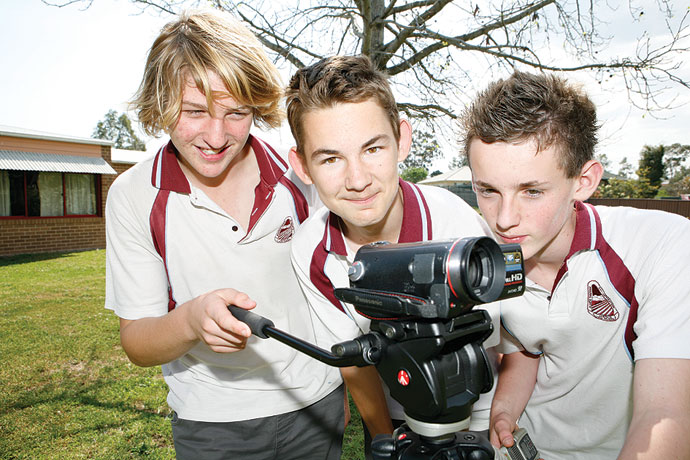 Jamison High School students hope to encourage their peers to think before littering, after making a short film inspired by the rubbish in their schoolyard.
The five-minute film was made as part of the 2011 Panasonic Kid Witness News (KWN) program, which involved 64 primary and secondary schools across the country.
Jamison High's video, titled 'Pull Your Head In', was created by four Year Nine students who study creative video as an elective subject.
"It all starts with a guy throwing rubbish on the floor and a girl yelling at him because of it," said budding filmmaker, Bruce MacGregor.
"He then starts thinking about his actions and what happens to rubbish after it's thrown on the ground."
The short film took four months to complete and involves live performances by the students and animation.
Bruce was joined by his fellow students Stephanie Samuels, Joe Stapleton and Ashley Figg, and they worked under the guidance of drama teacher, Rick Maidment.
Schools were provided with Panasonic equipment to equip the students with the necessary tools required to script, direct, produce, star in and edit their very own short film.
Winners will be announced next month.