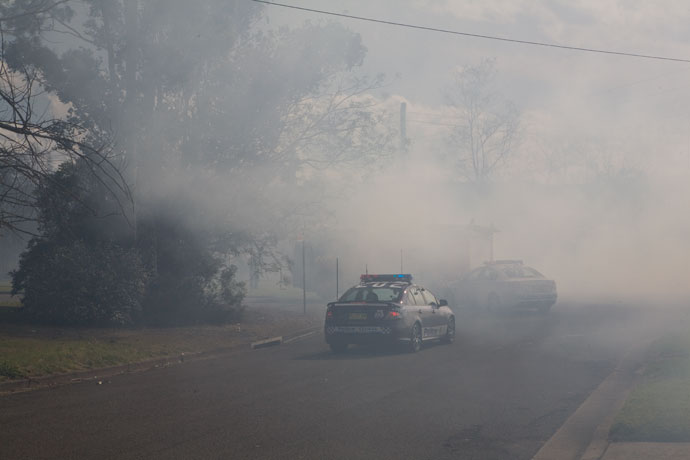 Fire fighters battled a large grass fire in Jamisontown this afternoon, which covered the area in thick smoke.
Fire and Rescue NSW and NSW Rural Fire Service fire fighters responded to reports of a large area of grass alight in Blaikie Road, Jamisontown shortly before 2pm today.
The fire moved quickly towards properties on Blaikie Road, as well as those closer towards Mulgoa Road, but fire fighters said the homes were not under immediate threat.
Police were quick to block off all access roads and residents were encouraged to stay indoors to avoid thick smoke.
The cause of the fire is unknown at this stage.