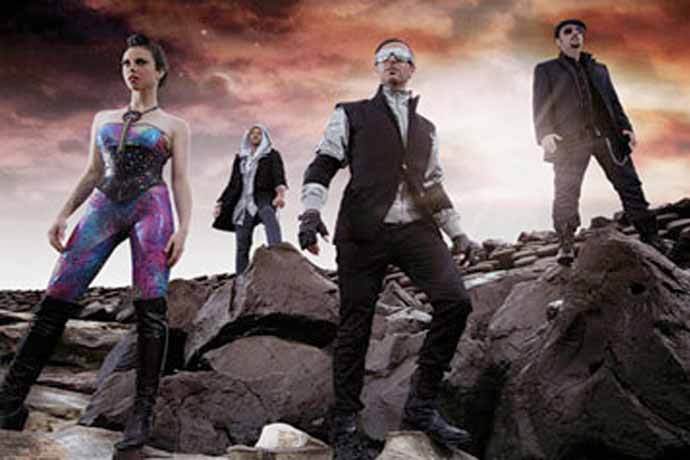 Australia's hottest dance act, The Potbelleez, are on their way to the EVAN Theatre at Penrith Panthers for a night of singing, dancing and a whole lot of fun.
On the back of their brand new album, 'Destination Now', The Potbelleez are Australia's leading dance group after spawning countless hit singles and playing to thousands of fans across the globe.
The Potbelleez are made up of DJ-producers Dave Goode and Jonny Sonic, the sassy and sexy Blue MC and vocalist Ilan Kidron.
Both Irish, Dave and Jonny landed as backpackers in Sydney in 2002 and met shortly after to form the original dynamic duo. Blue joined the pair in 2005 and Ilan, a classically trained musician and composer, made his entrance in 2006 as the band took part in a two year Saturday night residency at a club in Sydney's Kings Cross.
Their first major single 'Don't Hold Back' spent an incredible 17 weeks in the number one spot on the ARIA dance charts, selling over 100,000 units. The song brought Aussie audiences to their knees and the band scored three ARIA nominations in 2008.
Since then, The Potbelleez have continued to set the charts alight with radio disc jockeys playing such hits like 'Are You With Me', 'Hello', 'Shake It' and the current smash 'From The Music' on high rotation.
In March, The Potbelleez were the support act for American R&B superstar, Usher, on his O.M.G. Australian Tour. This opportunity allowed The Potbelleez to play to a different audience, other than the usual nightclub crowd, gaining plenty of new fans and selling thousands of digital downloads.
There's no denying that The Potbelleez are the hottest dance act on the planet. So 'Don't Hold Back', get down to Panthers and say 'Hello' to The Potbelleez and 'Shake It' all night long!
The Potbelleez perform live at Penrith Panthers on Saturday, August 13 at 8pm. Tickets are $27 and it's an all ages gig.
To book or visit www.penrith.panthers.com.au.