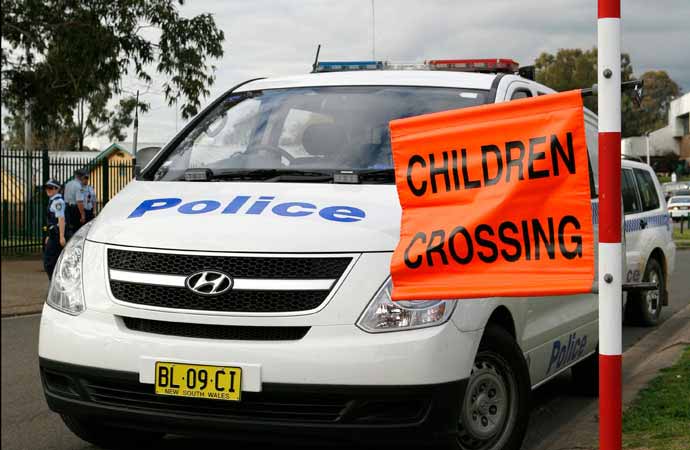 It was lucky that students at St Clair Public School weren't out in the playground when a homemade device exploded in the laneway adjacent to the school on Tuesday afternoon.
Although the device didn't cause any damage to property, Inspector Garry Sims from Penrith Police said the impact of the explosion could have had serious consequences.
"The area where the device went off was quite rocky, so if kids were out on the playground they could have potentially been hit… it's just a totally senseless act," he said.
More than 240 students were evacuated from St Clair Public School at about 2pm on Tuesday after someone called to say there was a device near the school grounds.
Police and Hazmat crews went to the scene and located a small-improvised explosive device, which had been detonated. It appeared to be a small drink bottle filled with an unknown liquid substance.
The device exploded at about 2.30pm when students were in the process of being evacuated.
"We heard this loud bang but we didn't know what it was… we were freaking out," one student said.
Police have now charged two men, aged 20 and 21, over the incident. They have been granted conditional bail and will appear at Penrith Local Court on September 19.
"It's very annoying to think that young children could be place at risk – it's totally unacceptable," Insp Sims said.
"Anyone that plays with explosives runs the risk of getting hurt. These acts are potentially very dangerous, not only to the people who make them, but to others as well."