The Olympic Games are without question the biggest sporting event in the world.
Today we're looking back on Penrith's involvement in one of the biggest events the country has ever staged.
Celebrations started in May 2000 when the AMP Community Cauldron was presented at Penrith City Council. The Cauldron was donated by AMP to commemorate the 2000 Sydney Olympic Torch Relay.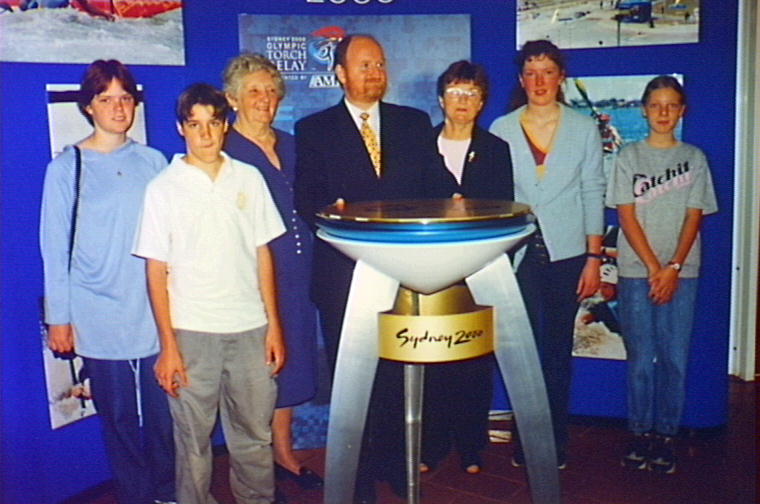 Plenty of dignitaries wanted to get their hands on the cauldron as the Olympic spirit landed in Penrith – including a young Deputy Mayor Greg Davies and Mayor John Bateman.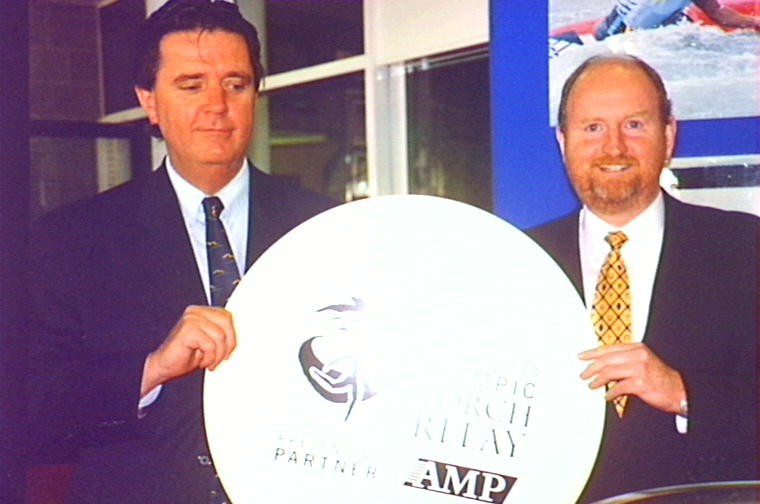 The cauldron also found its way to St Marys in June that year, as the Olympics started to get closer. The cauldron found its way to Queen Street.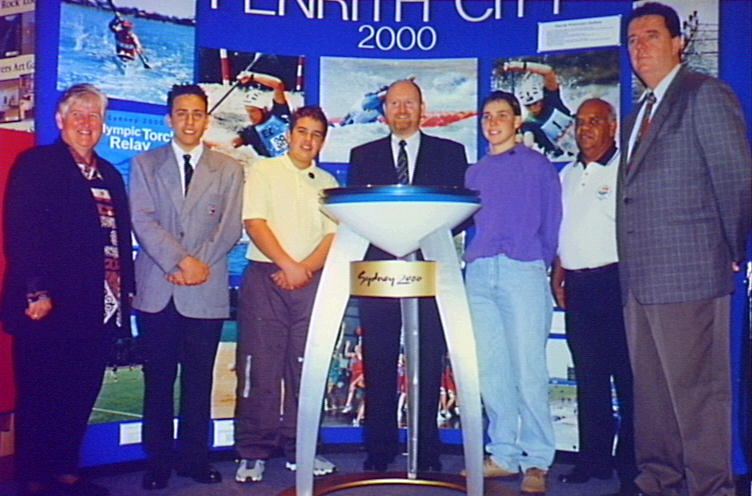 An Olympic Torch Bearer Reception was hosted by Penrith City Council on July 5, 2000. The photo below shows Mayor John Bateman presenting a certificate to Vicky Aarons, who would later run with the torch.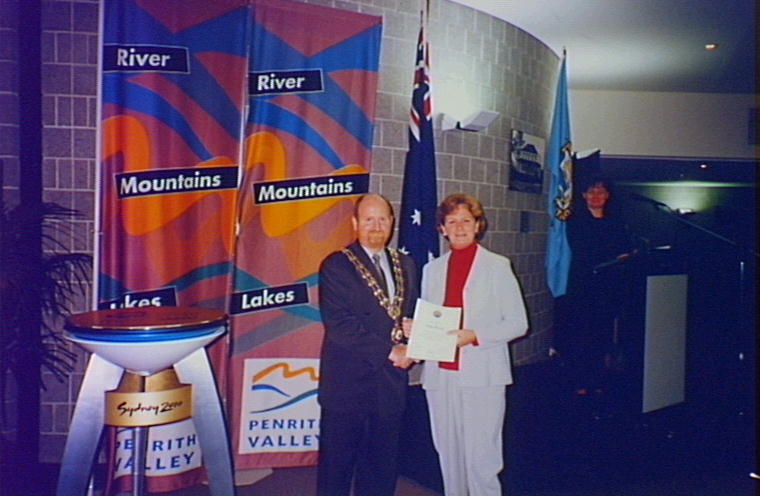 The Torch arrives! A special celebration was held to commemorate the arrival of the Olympic Torch Relay.
The celebrations saw thousands of people flock to Jamison Park, as spectators, participants and keen observers.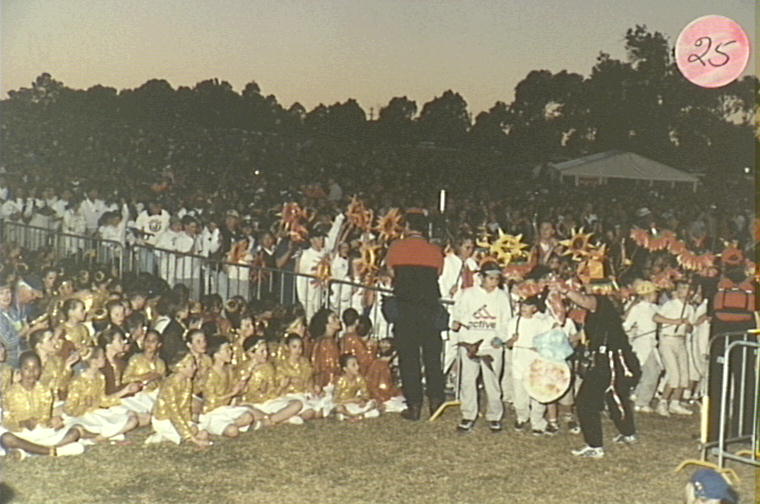 The Torch makes its way through the streets of Emu Plains in early September…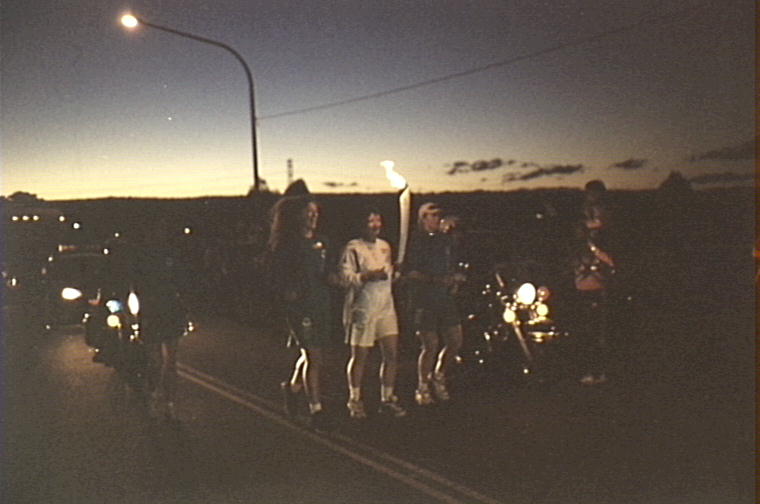 If you were a dancer in Penrith, you got a start at the Jamison Park celebrations. Dance groups galore were part of the program.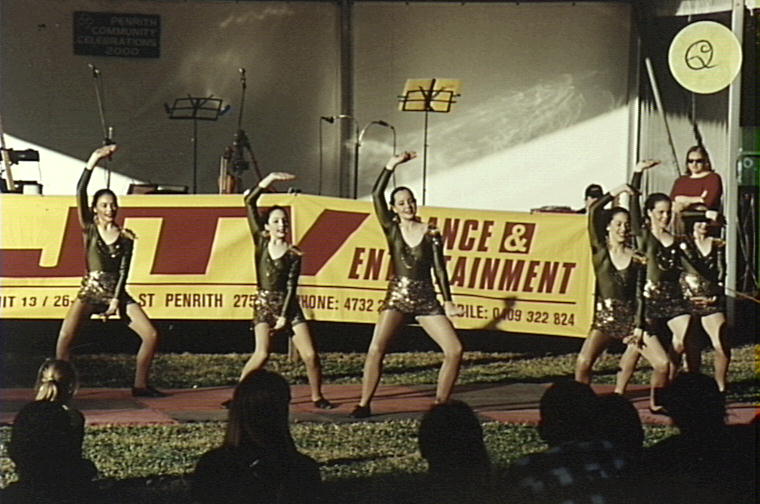 And then, it was time for action! Penrith entered the world stage by hosting the rowing events…
Plenty of Penrith locals attended events at the Sydney International Regatta Centre, one of the great landmarks of the Games. Medals were won and history was made…
Penrith Whitewater Stadium also roared to life, hosting canoe slalom events.
The Olympic Games left a tremendous legacy in Penrith, with two world class venues that still stand today, providing wonderful memories of the time the world's biggest event came to our city.