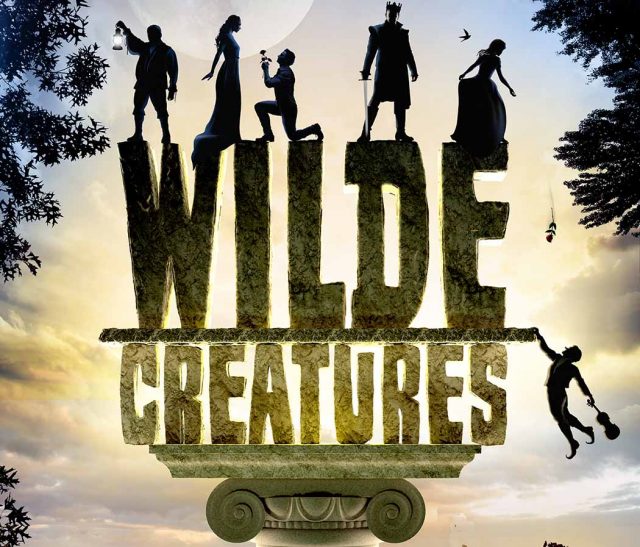 When:
July 19, 2018, 0:00 – July 21, 2018, 23:59
all-day
2018-07-19T00:00:00+10:00
2018-07-22T00:00:00+10:00
Where:
Riverside Theatres
Church St & Market St
Parramatta NSW 2150
Australia

Contact:
Riverside Theatres
288393399
Oscar Wilde's classic tales will spring to life in the sly, snappy, and thoroughly fun family production, Wilde Creatures, at Riverside Theatres from 19th to 21st July.
Nica Burns and the Olivier-nominated producers of The Gruffalo, Tall Stories, will take audiences on a fantastical journey through palaces, forests and beyond in this exciting new adaptation of Wilde's best-loved stories.
Once upon a time, there was a town that was dark and grey. The North Wind blew bitterly through the streets and in the town square there was an empty platform where a statue of the Happy Prince had once stood. There is to be a new statue – but of whom? Which of the townsfolk is important enough to be immortalised in stone and raised above everyone else?
A motley crew of storytelling musicians bring characters from The Happy Prince, The Nightingale and the Rose and The Birthday of the Infanta to the stage, as they try to decide on a new statue. Will it be the pompous Mayor, the haughty Princess or the love-sick Student?
Fast-paced and filled with original live music, imaginative storytelling and a generous dash of comedy, Wilde Creatures is a delight for young and old.
Performances:
10.30am, Thursday 19th and Friday 20th July
11.30am and 1.30pm, Saturday 21st July