All Listings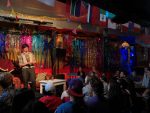 Address:
Croydon NSW, Australia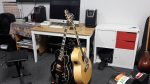 Address:
Unit 16, 9-11 Abel St Jamisontown
Address:
14 Kirkley Street South Bowenfels NSW
2790
Long Business Description:
Kirkley Gardens is the embodiment of peace and tranquillity offering spacious, modern, quality two bedroom units set in beautifully maintained gardens with unspoilt views of the surrounding rolling hills.
Kirkley Gardens is nestled in pristine Blue Mountains landscape with generous space and room to move. Within a short distance to the stunning Blue Mountains and close to local social events, shops, restaurants and health care Kirkley Gardens provides residents with an unparalleled lifestyle.
Kick back and enjoy life with like-minded people and have peace of mind knowing your home is safe and gardens maintained as you plan your next travel destination or focus on more important things in life.
Long Business Description:
For Business to Business or Person to Person Transport or Delivery Needs. Call or email for free quote. Servicing Outer Western Sydney & The Blue Mountains
Address:
Penrith, New South Wales, Australia
Long Business Description:
PLUMBER, DRAINER, GASFITTER
roof plumber, backfl ow & rpz testing
24hrs/7 days a week all areas , free quotes
pensioner and senior discounts
Address:
24 Bangalla Parade, Glenmore Park, NSW, 2745, Australia
Long Business Description:
We have over 25 years of experience in this trade. We cater to domestic and commercial areas. We are Dulux accredited. All work is done personally and professionally. Our team is well trained, experienced and qualified. We make sure that the customer gets the best service and we give attention to details. We use the latest technology and equipment to suit our customer's requirement.

Long Business Description:
Offering a complete range of carpet cleaning services including:
Professional Upholstery Cleaning, Carpet Restretching & Carpet Repair Service, Emergency Carpet Services, Flood Damage & Recovery Service and Vehicle Upholstery Cleaning.
Mr KleenRight provides complete carpet cleaning services in the Richmond, Windsor, The Hawkesbury, Penrith, Western Sydney and the Blue Mountains regions.
Our prompt service means your carpet and cleaning needs will be taken care of quickly, efficiently and effectively.
Mr Kleenright offers emergency carpet services for insurance companies, assessors, businesses and domestic customers.
As a rule of thumb it is generally accepted that the sooner an expert attends a disaster, the less damage there is and the less money it will cost.
Call Harold today on 0448 644 741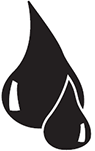 Address:
Penrith, New South Wales, Australia
Long Business Description:
 Water & Gas Service Repair
 Blocked Drains
 Hotwater Heaters
 Backfl ow & TMV Testing
 Full Plumbing Maintenance
Long Business Description:
At No.1 Real Estate Signage we manufacture, print, install & deliver. Fast turnaround, efficient service is what we provide to all our clientele.
With the team at #1RES collectively there is over 25 years experience – from designers, printers & installers.
We pride ourselves on personalized service to our clients as well as delivering the most cost effective products for your listings. We design your orders to suit your style and templates so our clients can concentrate on what they do best "listing properties".
Address:
Level 1, 331 High St, Penrith
2750
Long Business Description:
Online Influence is a Penrith based Web development company & Google Adwords Specialist. Our focus is on helping you get leads and sales from your website. We believe that your website should give you a Return on Investment and not just be a static brochure that is "set and forget". We are at the cutting edge of our industry and constantly keep up to date with the exciting changes and new innovations in the online world. One of our specialities is looking at a website and just "knowing" (almost instantly) why it's not working and how to fix it.