All Listings

Address:
Penrith, New South Wales, Australia
Long Business Description:
Specialising in:
– Domestic Garage Doors
– Remote Controls
– Repairs and Service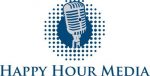 Address:
PO BOX 7597, Penrith South NSW
2750
Short Business Description:
Happy Hour Media provides a professional voiceover service. Phone messages, radio commercials, promotional video voiceovers and more.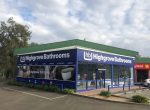 Address:
1/233 Mulgoa Road, Jamisontown NSW, Australia
Address:
1/10 Production Place, Jamisontown, NSW
2750
Long Business Description:
Hix Group incorporates six distinct divisions, employing 70+ staff, providing all aspects of Electrical, Data & Integrated services, Plumbing, Roof Plumbing, Hot Water & specialised Plumbing Services, Specialised Civil Services, CCTV & Security, PV Solar Installation & Service & Fire Services inspection, certification & maintenance.
This allows us to offer you specialised trades or we can facilitate it all!
Our company is fully compliant and certified in Work Health & Safety, Quality & Environmental Management and employs licensed and accredited staff who are fully trained and up to date with the latest techniques and technology and can meet all of your needs at a competitive price and with the most professional service.

Long Business Description:
FREE QUOTES
PROMPT, RELIABLE SERVICE
Address:
Rouse Hill, New South Wales, Australia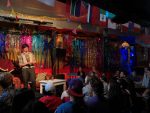 Address:
Croydon NSW, Australia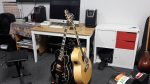 Address:
Unit 16, 9-11 Abel St Jamisontown
Address:
14 Kirkley Street South Bowenfels NSW
2790
Long Business Description:
Kirkley Gardens is the embodiment of peace and tranquillity offering spacious, modern, quality two bedroom units set in beautifully maintained gardens with unspoilt views of the surrounding rolling hills.
Kirkley Gardens is nestled in pristine Blue Mountains landscape with generous space and room to move. Within a short distance to the stunning Blue Mountains and close to local social events, shops, restaurants and health care Kirkley Gardens provides residents with an unparalleled lifestyle.
Kick back and enjoy life with like-minded people and have peace of mind knowing your home is safe and gardens maintained as you plan your next travel destination or focus on more important things in life.
Long Business Description:
For Business to Business or Person to Person Transport or Delivery Needs. Call or email for free quote. Servicing Outer Western Sydney & The Blue Mountains