All Listings
Address:
96 Ladbury Ave, Penrith, NSW
2750
Long Business Description:
It's not just about the concrete, its about the final result
Knowing that concrete is an integral part of the building process we strive to provide the solution for each and every concrete job, big or small. Our dedicated team is professional, punctual and friendly. Offering full concrete services in Penrith and surrounding suburbs,Dezigna Driveways can work with you for your next project, from conception to completion.
Address:
Penrith, New South Wales, Australia
Long Business Description:
All aspects of tree work. Free Quotes. Fully insured.
Taking arbor care to the next level.
Address:
Kingswood, NSW, 2747, Australia
Long Business Description:
Emerson's Envirocare also supply and installs 'Sub Floor Ventilation Systems'. Ventilation Systems not only reduce the chances of pest infestations but can assist in the control of humidity, mould, allergies and respiratory problems.
Emerson's Envirocare can quickly and safely eliminate:
Ants
Termites
Birds
Spiders
Silverfish
Borers
All pests in around your home or place of work
Rat & Mice
Cockroaches
Possums
Bees & Wasps
Fleas
Our fully qualified Pest Control technicians are highly skilled and as mentioned in our name 'Envirocare' we use only the safest and most effective techniques for pest eradication, all of our chemicals are environmentally friendly so are safe to both humans, pets and of course the earth.
Emerson's Envirocare quality pest control methods, attention to detail and our outstanding customer service has enabled us to build a reputation as one of the best pest control companies in the industry.

Address:
Penrith, New South Wales, Australia
Long Business Description:
Specialising in:
– Domestic Garage Doors
– Remote Controls
– Repairs and Service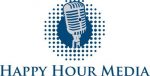 Address:
PO BOX 7597, Penrith South NSW
2750
Short Business Description:
Happy Hour Media provides a professional voiceover service. Phone messages, radio commercials, promotional video voiceovers and more.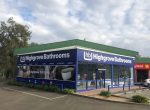 Address:
1/233 Mulgoa Road, Jamisontown NSW, Australia
Address:
1/10 Production Place, Jamisontown, NSW
2750
Long Business Description:
Hix Group incorporates six distinct divisions, employing 70+ staff, providing all aspects of Electrical, Data & Integrated services, Plumbing, Roof Plumbing, Hot Water & specialised Plumbing Services, Specialised Civil Services, CCTV & Security, PV Solar Installation & Service & Fire Services inspection, certification & maintenance.
This allows us to offer you specialised trades or we can facilitate it all!
Our company is fully compliant and certified in Work Health & Safety, Quality & Environmental Management and employs licensed and accredited staff who are fully trained and up to date with the latest techniques and technology and can meet all of your needs at a competitive price and with the most professional service.

Long Business Description:
FREE QUOTES
PROMPT, RELIABLE SERVICE
Address:
Rouse Hill, New South Wales, Australia