All Listings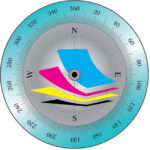 Address:
The Ink and Toner Company
Parker Street
Kingswood NSW 2747
2747
Short Business Description:
We are a locally operated business situated in Kingswood service the Penrith Nepean area and beyond. We pride ourselves and operate with keeping in mind that service comes first. Having 25 plus year in the office equipment space allows us to assist in making your decisions as to what to purchase. We are not just out for a sale, but we rely on customer satisfaction as to how and who we are as a business.
Long Business Description:
We are an online business, so our overheads are reduced which gives us the opportunity to provide you with the very best of printer, computer, networking, electronics, business software, at a reduced price without compromising on quality. Our online range is over 240,000 items which means you are sure to find what you are looking for, with the advantage of seeing what is in stock. Our online system of ordering includes the latest hi end encryption and safety with verification to both the customer and business along the way. Of course if you prefer the old fashioned way you can always call us on a local number to speak to someone. Our range of products include all of the major manufacturers such as HP, Epson, Canon, Lexmark, Brother, Samsung, Toshiba, Dell, Microsoft, Lenovo and more.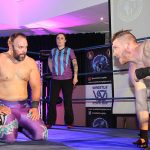 Address:
21 Valleyview Crescent Werrington Downs
2747
Short Business Description:
Professional Wrestling sports entertainment company and professional wrestling school.
Long Business Description:
Wrestle Strong Dojo is a top -tier Australian Professional Wrestling sports entertainment company bringing live Professional Wrestling to clubs and community events. The dojo has monthly live professional wrestling shows in the Penrith area.
"Wrestle Strong Dojo" currently streams on FITE TV and has a professional wrestling school in Werrington Downs for those aspiring to become a professional wrestler.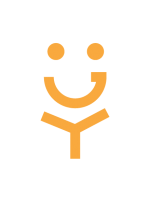 Address:
Unit 11 / 12 Tindale St, Penrith NSW
2750
Short Business Description:
Young Growth Academy is the leading high school tutoring center for Penrith and surrounds that empower students from year 7 to 12 HSC with the confidence to achieve their potential for their HSC and life.
Long Business Description:
Young Growth Academy creates an engaging environment for year 7 to 12 HSC high school students by providing the most interactive learning experience for English, Math, Physics, Chemistry and Biology in Penrith. We nurture the minds and abilities of students and address all their questions with our the 24/7 support service.
Address:
114 Adderley Street West, Auburn, NSW, 2144, Australia
Long Business Description:
ABC Seamless are the Rainwater Solution Specialists. We supply Rainwater Tanks, Guttering, Downpipes, Roofing, Roof Restoration, Knudson Roll-forming Machines and Leafguard products for residential and commercial applications.
The Company and the People
ABC Seamless has successfully operated in the rainwater goods market for over 28 years. The company is managed by professionals who offer not only a quality product at an affordable price, but also a reliable and friendly service.
ABC Seamless has grown to become the largest supplier and installer of Seamless guttering in the broader Sydney, Central Coast and Wollongong market. The Company, centrally based in the Homebush area not only specialises in aluminium Seamless "rolled-on-site" gutter, but also boasts one of the largest installation teams of colorbond steel guttering, roofing and rainwater tanks.
Although the business has progressively grown over the years we pride ourselves on our excellence in customer service and friendly environment, all due to our committed support crew. We have in-house Customer Service, Operations, Engineering and Maintenance Managers, as well as dedicated Sales, Manufacturing, "Roll-Out" and Installation teams.
Address:
Unit 11/47 Third Ave Blacktown NSW
2148

Address:
Marsden Park NSW, Australia
Long Business Description:
We are a family owned construction and building company based in NSW we specializing in landscape, concreting, fencing and construction work for both residential, commercial and industrial properties. We work in all locations of Sydney, Central Coast and Newcastle etc. We guarantee our clients a professional, reliable and cost effective service. Our team of experts have a great deal of experience in the construction.
Address:
Penrith, New South Wales, Australia
Long Business Description:
Enjoy reliable professional service with a smile!
Spiders, Ants, Fleas, Rodents, Cockroaches,
Bird Lice, Wasps & Bees, Carpet Beetles.
Termite Inspections and Treatments.
Address:
5 Aspinall Place, Mulgrave, New South Wales, Australia
Long Business Description:
We supply a complete range of the highest quality gas products including hand held gas detectors, fixed gas detectors, gas analyzers, open path gas detectors, gas conditioning equipment, tube bundle systems and many more! We design, produce, supply, install, commission, and calibrate a wide range of gas detection systems including gas monitoring sampling systems, gas conditioning systems, process on line analysers, confined space personal and fixed gas monitors.
Whether you need a solution for car park gas detection, coal mine atmospheric monitoring, coal mine gas monitoring, diesel emissions monitoring, sewage plant detection or water treatment plant monitoring, we have your needs covered.

Long Business Description:
Patio & Outdoor Blinds, Artificial Grass, Pergolas, Pools & More…Let Australian Outdoor Living transform your lifestyle today.
Australian Outdoor Living is a leading outdoor home improvement company. We provide quality outdoor living solutions for all Australians.
We pride ourselves on exceptional customer service, and are deeply passionate about helping Australians re-connect with nature and enjoy the great outdoors – even in their own home.
Discover how you can transform your outdoor space into the perfect entertaining area for any event.
With Australian Outdoor Living, you can truly enjoy the great outdoors at home.
Address:
Shop 1, 55 York Road, Penrith