starBdes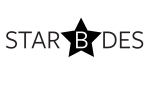 Short Business Description:
The home of Star Quality graphic design. Specialising in Print Media, Illustration, Print and Digital Media.
Long Business Description:
Estelle: Star, B.Design
Born and raised in scenic Penrith, Australia, I have enjoyed making things for as long as I can remember – ever since I learnt how to pick up a pencil I have been drawing and creating.
Functional design and a seamless user experience are vital and should always be done to the highest standard. I am always learning and honing my skills in the hopes that I can provide the best work that my abilities offer me.
I specialise in print media as well as digital media, photography and illustration, with a particular interest in brand identity and logo design. I am also in the process of studying UX and Web design as well as make-up artistry.
Send Message to listing owner