FAQ Business Training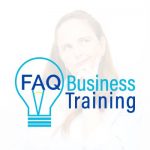 Business Name:
FAQ Business Training
Short Business Description:
Avoid getting ripped off or ripping yourself off! Learn enough to do it yourself (DIY) or outsource with confidence with our short topical training courses, tips and resources.
Long Business Description:
Have you been ripped off by someone who did the wrong thing, because you didn't understand what they were doing? What about ripping yourself off through pricing or marketing your business incorrectly?
If you have, it's why FAQ Business Training came into being! We got sick of hearing stories of people getting ripped off because of what they didn't know they didn't know. So instead of getting mad, we decided to get even, by offering business tips, webinars, Facebook Lives (particularly helping businesses navigate the JobKeeper payments) and online training. Our founder Jane Tweedy regularly speaks at networking groups and conferences (in person when allowed, and online) on a wide variety of business topics including marketing, pricing, SEO, business introductions, sales, business planning ….
Send Message to listing owner
Listing Title: FAQ Business Training