Oztrack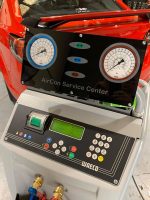 Short Business Description:
We specialize in LS V8 performance upgrades. We also offer specialist services like air conditioning servicing, LS engine building, Cam Upgrades, OTR intake, Performance Exhaust.
Long Business Description:
Operating since 2006 Steve has tuned over 10000 LS engines and implements a remote tuning services where he is able to tune LS engine cars across the world. He has teamed up with Jono who also works for a V8 Supercar Team to deliver specialized high class services and bring business into Penrith from far and wide.
Send Message to listing owner