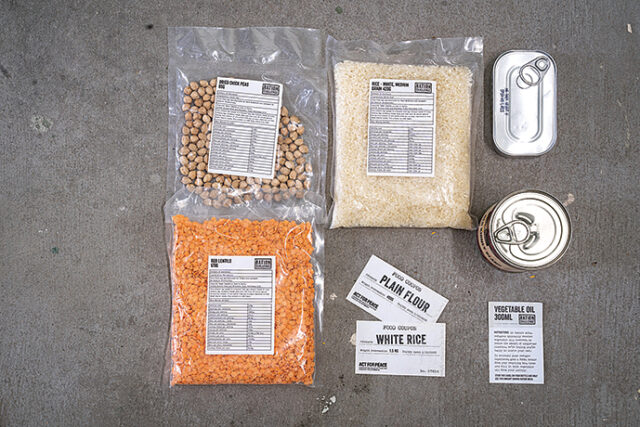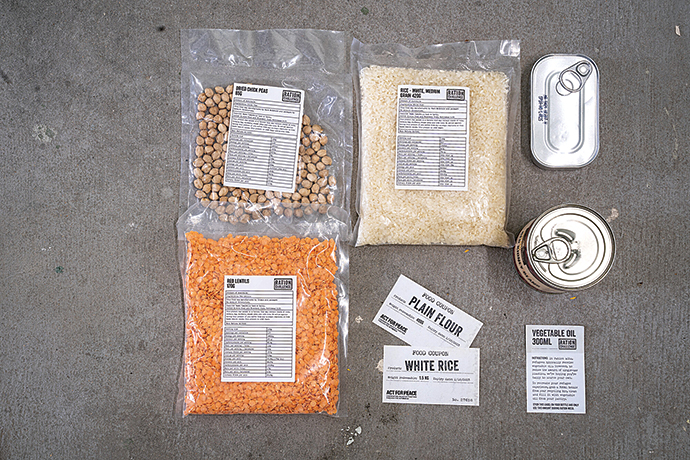 With so much devastation going on around us, many have been left looking for a way to help. That's why this month I'll be taking part in the Ration Challenge, raising money for refugees and displaced people around the world.
A fundraising initiative of Act for Peace, the Ration Challenge first started in 2014. Participants receive a ration pack, containing just a small amount of rice, beans, chickpeas, lentils, fish, oil and flour to consume over the week of Sunday, June 19 to Saturday, June 25.
What makes the Challenge different to other initiatives, according to Ruthann Richardson, is that it allows people to put themselves in the shoes of those they're helping.
"The thing about the Ration Challenge is it, for me, has felt so much more empowering to be able to do something, to kind of put myself on the line to raise money, to do something that feels hard, and to really get that feeling off the back of it like I've really done something to help in these situations that so often feel out of our ability to help," she said.
Ms Richardson has participated in the Challenge for years, even prior to working for Act for Peace. Though she noted that it is a difficult week, what surprised her most is the way she felt.
"Once you get past our normal approach of snacking or having what you want or those convenience meals, everything was really hard to make – nothing was quick, nothing was easy, I couldn't just grab something and reheat it necessarily – so your thinking starts to fall apart, because you're not feeding your brain properly," she said.
Ahead of this year's Challenge, I asked Ms Richardson for some tips.
"If you're a coffee drinker or even a snacker, start cutting down on those things early, because coffee, sugar withdrawals can leave you feeling really miserable," she said.
"I think, plan your meals out as best as possible. For myself, I try to save the nicer things – the beans the chickpeas – until a little bit later in the week, so that the end is a little bit easier."
Ultimately, the purpose of the Challenge is to give back.
"This year, we're hoping to have 4000 people in Australia sign up to take the challenge, and we're aiming to raise $850,000 this year," Ms Richardson said.
"I know this year feels a little hard for people, just with so much going on. It's been a hard couple of years for all of us. But, we're really hoping that we can come together as a community and raise $850,000, which supports Syrian refugees in Jordan, some of the funds will be supporting people displaced in Ukraine, or people who have fled Ukraine, through some of our partners there, and then other refugees and displaced people around the world."
For more information or to register, visit actforpeace.rationchallenge.org.au.
Or, you can donate to the initiative by visiting my page: actforpeace.rationchallenge.org.au/cassidy-pearce.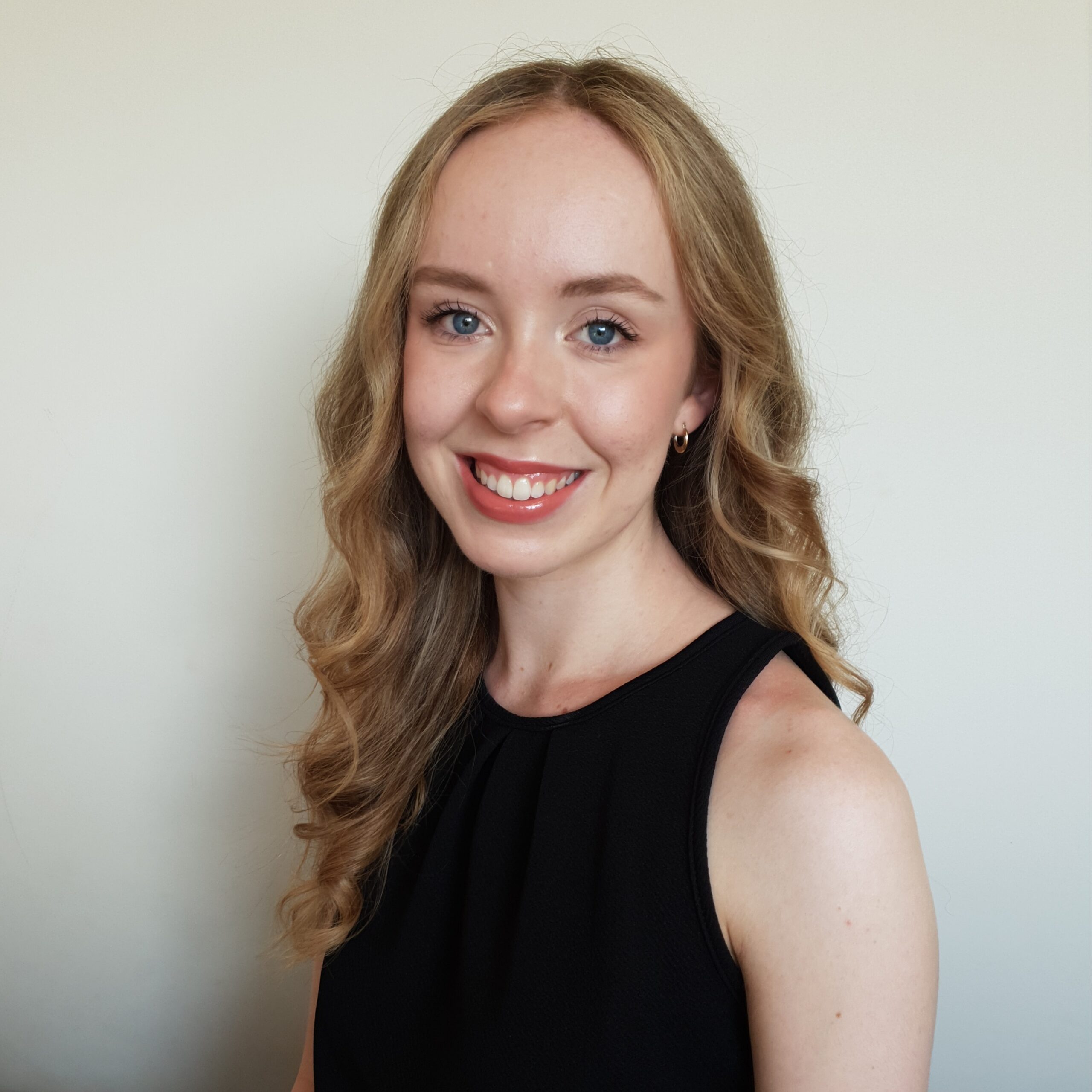 Cassidy Pearce is the Weekender's community news and entertainment journalist.