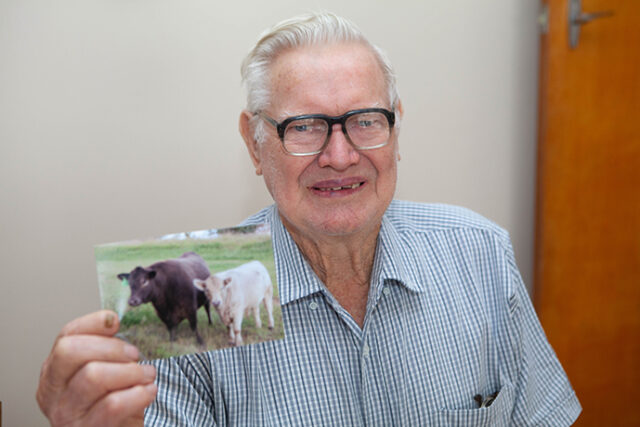 When Bob Perkins spotted a cow at the Penrith Lakes Scheme last year the Penrith resident would have never believed the story behind its arrival.
The 90-year-old decided to feed the cow and try to track down its owner which uncovered its unbelievable journey.
"My friend said he had seen the cow and thought it was pregnant and about three or four months later it had a calf," Mr Perkins said.
"No one did anything about it so I started handfeeding her to get her tame enough to come up to me so I could have a look at its ear tag for details."
Contacting different authorities and people with no luck, Mr Perkins was determined to find the cow's home.
"I was getting frustrated and finally got onto Detective Senior Constable Graeme Begley who worked out at Camden who had a scanner," he said.
"I thought it would be too far away, but he came out to identify the cow and I was shocked to hear the owner was from Mangrove Mountain."
Dr Christine Ward from Silver Gully Farm on the Central Coast was equally as shocked to hear her Square Meater cow 'Quatro', which had gone missing over a year earlier, was found alive.
"In March last year we were dropping some cows off to Penola Catholic College in Emu Plains when there was a slight gap between the gate and trailer and Quatro pushed through and ran out," Dr Wade explained.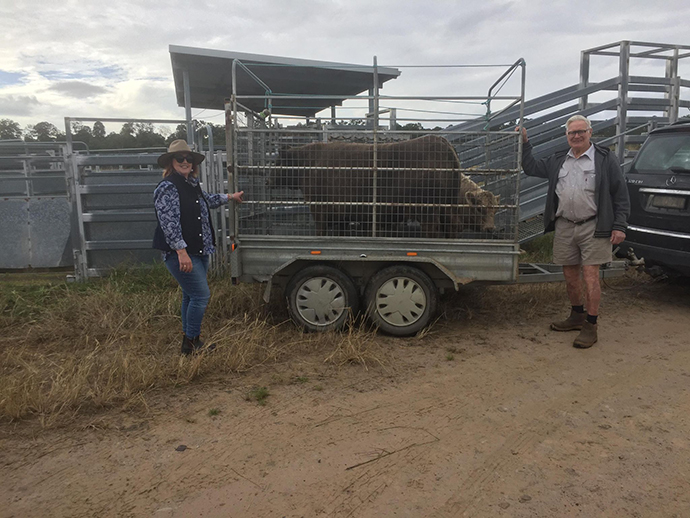 "She went down the road and jumped a fence into crown land which was really unkept and overgrown so we couldn't get in but then the big floods came through."
Having to return home, Dr Wade said she often thought of the cow that they were never able to locate.
"I was watching on the news about the floods and thought she must have gotten swept away when the water came up," she said.
"I think she must have somehow gone down and managed to cross the river once the water had receded to end up where Bob found her not long after."
With Dr Wade forever grateful, Mr Perkins said he is just happy the story had a good ending as 'Quatro' and her baby aptly named 'Survivor' were returned home last weekend.
"I just didn't like to see such a beautiful animal without its own herd especially being a pedigree," he said.
Mr Perkins admits he'll miss his mystery friends.
"I am sad to see the calf go as we've become good friends, but it was very rewarding. It is great it ended as a happy situation," he said.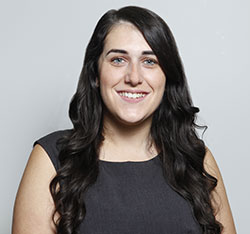 A graduate of Western Sydney University, Emily covers Local, State and Federal politics for the Weekender, as well as crime and general news.