Less than a year after they were unfairly axed from Sydney's Shute Shield for the second and final time, the Penrith Emus will return to Nepean Rugby Park this Saturday afternoon participating in a brand-new competition.
Last October, Australian rugby's biggest battlers were thrown a much-needed lifeline by the ACT & SNSW Rugby Union to join the prestigious John | Dent Cup in 2022.
No longer will the Emus face rich sides from Sydney's eastern and northern suburbs, instead they battle teams from Canberra and southern NSW in the growing Brumbies' feeder competition.
Speaking with the Weekender ahead of this weekend's opening round fixture against Belconnen's Wests Lions, first-year Emus coach Ronnie Patea said his mission every week is to not just compete but go out and win.
"Results are important to us, we're not in this comp to just make up the numbers – we're actually going out there to win games," he said.
"We're trying to build a winning culture at the club. I think everyone's sick of losing – not just the players but the Penrith Emus Board as well. Those guys work hard off the field to get results and we need to keep those guys happy."
Not only will the Penrith Emus field a First Grade side this season, but they'll run out Second Grade, Colts and Women's teams as well this weekend.
With new players joining the club from all over the world including England, Fiji and the Netherlands, Patea said recruitment and retention was a big focus.
"We have about seven local boys from last year's first grade team coming back along with a bunch of second and third grade players," he said.
"Recruiting was a main aspect of our pre-season as well, it was just about grabbing anyone we could get our hands on at the moment. We're slowly getting there, and hopefully our game on Saturday will show where we are at."
While Patea, a former New Zealand rugby player and coach, openly admits he doesn't know too much about the clubs he's about to face over the next few months, he is excited about the journey his Emus are about to embark on.
"To be honest I have no idea what the comp is like down there but, after playing a trial game against one of the best teams (Tuggeranong Vikings) in the comp recently, I know we're in for a good competiton," he said.
"The aim for us is try and build that culture back at the club and for everybody to support the district and see what we are trying to build here.
"We're looking forward to this weekend, I think we might actually shock some people after this Saturday's game."
Kick-off is at 3.05pm on Saturday, April 23 at Nepean Rugby Park.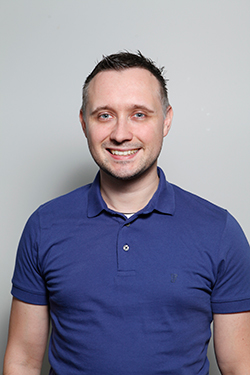 Nathan Taylor is the Weekender's Deputy Editor and Senior Sports Writer. He also compiles the weekly Chatter on the Box TV column. Nathan is an award-winning journalist, who has worked at the Weekender for a decade.