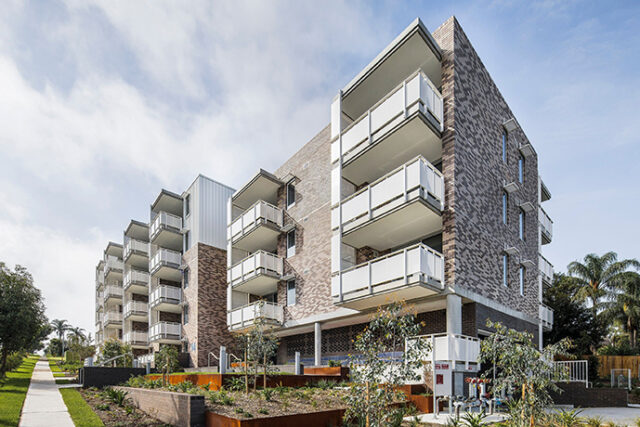 More than 40 new homes have been delivered for St Marys following the completion of a $16.9 million social housing development.
The five-storey building on Phillip Street, St Marys is part of a $6.7 billion pipeline of housing projects on NSW Land and Housing Corporation (LAHC) sites in western Sydney.
With 23 one-bedroom and 21 two-bedroom units, the complex will respond to strong demand for smaller dwellings from existing and future tenants.
Chief Executive of LAHC, Deborah Brill said the project demonstrates its ambition and long-term commitment to deliver more keys in doors to create housing for those who need it most.
"We've taken a site which previously contained three ageing houses and transformed it into a 44-unit modern apartment complex – in other words we've increased the number of homes at the site for people in need by more than 14 times," Ms Brill said.
"Importantly, projects like this supported the construction industry throughout the pandemic, supporting jobs when they were needed most during the past two years.
"New social housing construction will play a key role in the state's economic recovery in the coming years, while transforming the lives of residents with modern and comfortable new homes."
The new housing project that is located roughly 300 metres from local shops and just eight minutes' walk from St Marys Station and the future Metro line supported 84 much-needed jobs during the pandemic.
The building will be managed by a Community Housing Provider (CHP), Evolve Housing, under a 20-year lease.
The NSW Land and Housing Council has transferred more than 14,000 social housing properties to CHPs over the past five years, as well as offering longer leases for an additional 11,000 properties that CHPs manage.
Longer leases give CHPs greater certainty over their portfolio and their rental income, allowing them to schedule maintenance, protect their assets and create opportunities for more homes.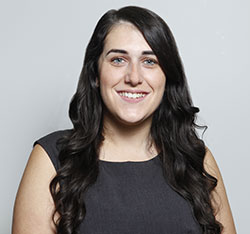 A graduate of Western Sydney University, Emily covers Local, State and Federal politics for the Weekender, as well as crime and general news.