Expecting anything else other than cheesy action scenes and over-the-top explosions from a Michael Bay movie would probably be asking too much.
'Ambulance' stays on brand for Bay, with police cars flying through the air, helicopters traversing rivers and the star of the show, an ambulance, evading it all.
'Ambulance' follows two brothers who become unlikely bank robbers. Will and Danny (Yahya Abdul-Mateen II and Jake Gyllenhaal) have it all planned out, or at least the latter does, but their escape goes wrong and they hijack an LA ambulance to get out of, or into, trouble.
Paramedic Cam Thompson (Eiza Gonzalez) becomes an unlikely hostage, all while trying to keep a shot police officer alive in the back of the ambulance.
What ensues is one of the longest police chases you could imagine; it lasts the vast majority of the movie, which is way too long in the first place at more than two hours.
Some of the action scenes are great, but there's only so many lucky escapes and destroyed police cars you can handle before things just get overly tedious.
Had 'Ambulance' been a short, sharp 90 minute movie, it may well have achieved its goal of delivering an exciting action flick with non-stop movement.
Instead it tries way too hard. The action scenes become boring and the dialogue and storyline gets weaker and weaker as the film progresses.
'Ambulance' is far from Bay's best work, and very much flatlines.
'Ambulance' is now showing at Hoyts Penrith.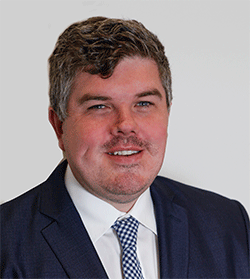 Troy Dodds is the Weekender's Managing Editor and Senior Writer. He has more than 20 years experience as a journalist, working with some of Australia's leading media organisations.