Gin lovers will have their thirst quenched with a local distillery set to open by the end of the year.
The team behind the very popular Masala Kitchen is venturing out at a new manufacturing and retail precinct in Penrith.
The precinct will see the redevelopment of the former 12-hectare Crane Enfield Metals site at 2115 Castlereagh Road, which was purchased by Sydney-based property group, Aon Ari Property.
As the Masala brand expands with more Indian restaurants and gin bars around Sydney, Managing Director Lucky Rajput said it was time to branch out.
"We have a Masala gin with a local distillery, but we are set to have six locations around Sydney, so we thought it was a good time to open our own distillery," he proudly told the Weekender.
"We will have a new brand name for our gin that is done under us and hopefully we can do other spirits like vodka and rum in the future."
With original plans to open the distillery in a different location, Mr Rajput said the vision for the site in Penrith was too good to pass up.
"We were going to open around Entertainment Quarter as we have a restaurant there but, when this project came along, we thought it was perfect and Penrith is one of our favourite areas now," he said.
"The vision of the landlord is amazing, so it will be mostly food orientated manufacturing, so you can see how things are done and then the retail where you can buy or enjoy the products on site."
With businesses like Brisket Boys and Drink West Brewery on board as well, the group will also be running a bakery at the site.
"We will be doing distillery tours, we will have an events space, a bar, private tasting rooms, a shop and then the bakehouse," Mr Rajput said.
"The bakehouse will be called Delice and the desserts sold at Masala Kitchen will be made in-house, plus we will do tours and things such as a baking school for kids as well."
Due open for a drink by Christmas, Mr Rajput said it will be a destination for everyone.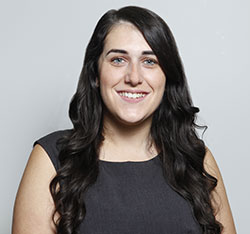 A graduate of Western Sydney University, Emily covers Local, State and Federal politics for the Weekender, as well as crime and general news.