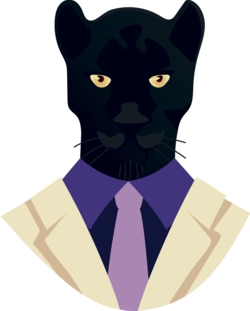 Cleary mega deal
There's a reason the Panthers are so keen to lock both Nathan and Ivan Cleary up to long-term deals, and it's not just about winning more Premierships.
While nobody would ever admit it, the Roosters have had their eye on the Cleary situation for some time – and would throw the kitchen sink at Nathan to get him to Bondi at some stage.
Ivan isn't an option to head east given Trent Robinson's long-term deal at the club, but if he did opt to quit coaching the Roosters would feel they're a hope to nab the Clive Churchill Medal winner.
While Nathan wants to stay at Penrith, ensuring the Cleary double act continues would almost guarantee he says no to any offers that may come in the future.
The Panthers won't let it get to a decision making stage anyway – they'll announce in the not too distant future contract extensions for both father and son that will be amongst the longest in the club's history.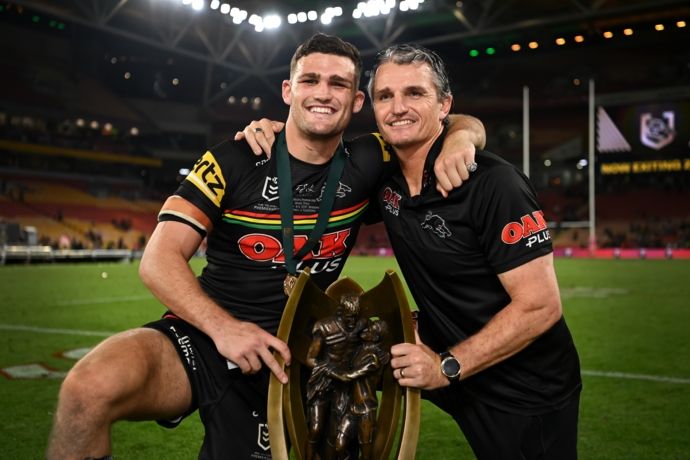 New media man
A new Media Manager started at Panthers this week, replacing Evan Sieff who departed after seven years with the club earlier this month. Michael Blok, a former Big League journalist, joins the club from the Wests Tigers where he was handling their media commitments.
Spotted
Fish in the wild: James Fisher-Harris grabbing some takeaway from Jimm's New York Takeaway on York Road in Jamisontown.
Molan in town: Former Channel Nine footy host Erin Molan enjoying the markets at Luddenham on the weekend with her daughter.
Kenny out and about: Panthers hooker Mitch Kenny with mates in Windsor – donning a very slick white t-shirt and bucket hat.
Brotherly love: A very special guest at Panthers training this week – Jope Kikau watching his brother Viliame and the rest of the squad be put through their paces.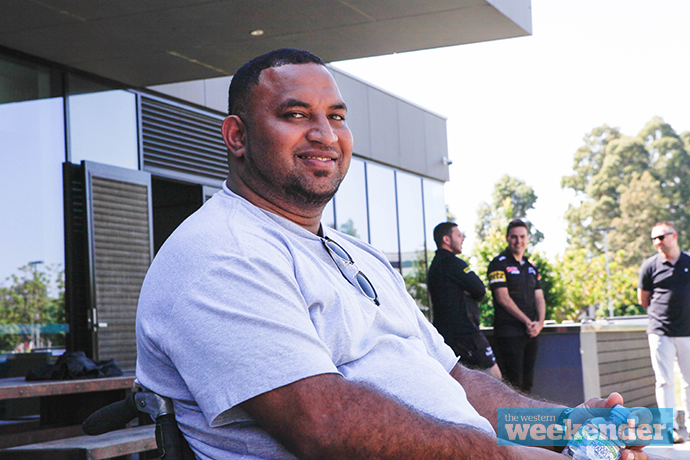 To'o not good
Winger Brian To'o is set for an extended stint on the sidelines after suffering a high-grade MCL injury against the Dragons last Friday night. Expect a six to eight week recovery – he'll be back around the same time Moses Leota returns from a shoulder injury.
Stadium views
Expect some movement on the new BlueBet Stadium situation in the coming weeks, with the public expected to be asked for their opinions soon.
Given the constant chatter amongst fans and the Penrith community, I'd expect a huge response to both this initial opinion gathering exercise and the later exhibition period for any designs.
Multicultural Round
You'll notice some different branding and features around Round 3 of the NRL competition with this weekend declared Multicultural Round, celebrating all the different backgrounds that come together to make up rugby league's players, officials and fans. The 2022 theme of the NRL Multicultural Round is 'Stronger Together'.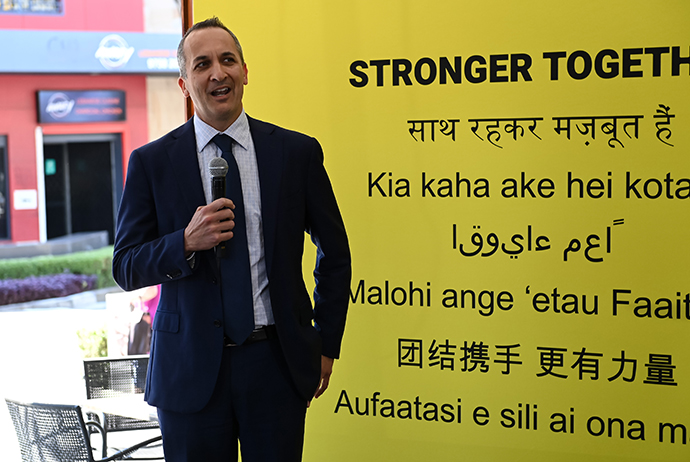 Wiki nonsense
Someone has too much time on their hands – appointing themselves editor of Greg Alexander's Wikipedia page. Clearly not a fan of the great man, changes have been made which include labelling him an "unintelligible babbler" on Fox Sports.
Legends together
How good was this shot of Jessica Fox, Nathan Cleary and Pat Cummins that the club posted on its social media pages this week? The photo was taken some time ago (obviously, given Cummins is currently in Pakistan) as part of a shoot with The Daily Telegraph to promote the new stadium development.
Just a few Penrith legends 🤩 #pantherpride pic.twitter.com/HpIOT6dWLW

— Penrith Panthers 🏆 (@PenrithPanthers) March 21, 2022