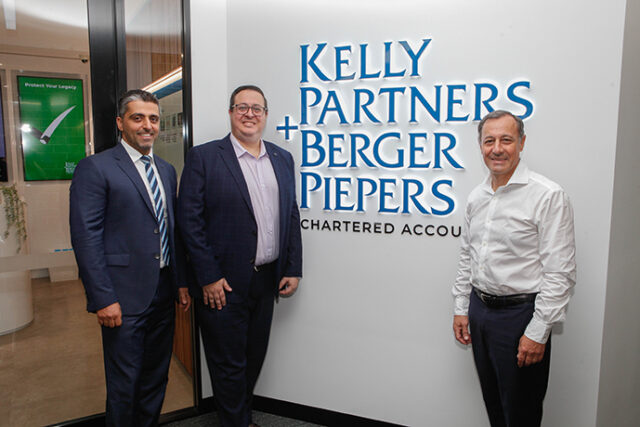 Leading accounting firms Kelly+Partners Western Sydney and Berger Piepers Chartered Accountants have joined to become KellyPartners+BergerPiepers.
With a 46-year heritage in the Penrith area, Berger Piepers joins the Kelly+Partners Group with a long legacy of providing quality business services to their clients. Berger Piepers has also been a pillar of the local community, sponsoring and supporting many community organisations, including the Penrith City Business Advisory Centre.
"We are very humbled and thrilled that Berger Piepers has chosen to join Kelly+Partners due to our alignment of values, approach to client service, and our commitment to helping our people, clients and communities be better off," Founder and Chief Executive Officer of Kelly+Partners, Brett Kelly said.
"We look forward to working with Berger Piepers partners and our existing partners, to provide world-class business services to clients living in this dynamic, high growth region of Sydney."
Senior Partner of Berger Piepers, Peter Berger, said the merger between the two powerhouse firms is a "big commitment" for the Penrith community, ensuring long-term stability and next level support for their clients.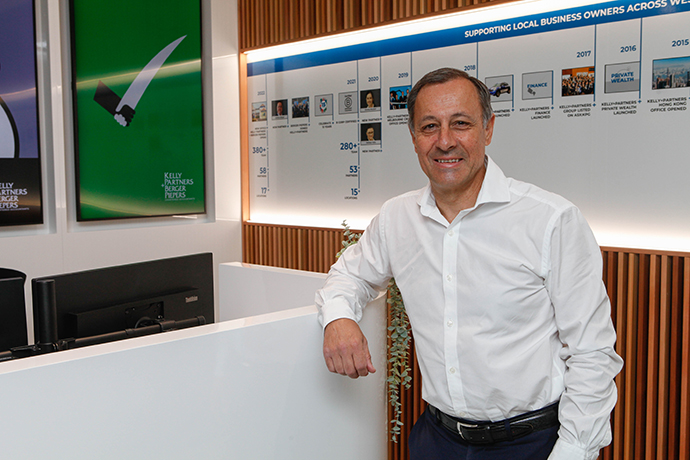 "Having known Brett for at least 15 years, the decision to join Kelly+Partners was based on our shared commitment to providing stability and exceptional services to our clients," he said.
"We are pleased to continue to look after local family businesses in Penrith, but now with the behind-the-scenes support and strategic direction of a bigger group with a national presence."
Located on 286 High Street in Penrith, the new firm recently celebrated the launch of their newly renovated, state-of-the-art office in February.
KellyPartners+BergerPiepers has eight partners and 30 team members working with 1600 private business owners and their families across the local Penrith region and Western Sydney.
Call 4726 9666 or visit info.kellypartners.com.au/berger-piepers.