The construction of Western Sydney International Airport (WSA) is creating opportunities for thousands of locals to work on delivering the $5.3 billion project.
The newly opened Western Sydney Airport Connectivity Centre will provide jobseekers with help to find employment through the airport.
Federal Minister for Urban Infrastructure and Cities, Paul Fletcher and Federal Minister for Employment, Workforce and Skills, Stuart Robert officially opened the centre at 117 Henry Street, Penrith, last Friday.
WSA CEO, Simon Hickey, said the centre will be run by the terminal construction contractor Multiplex and will have no cap on the number of people it can assist with finding jobs.
"People can connect with employers out at the site and make sure they start life-long skills development, which they will get through getting the jobs at our airport," he said.
"We are working with all of our sub-contractors to date so they could be driving trucks, doing formwork or all the different operations we have as we put the terminal together."
Mr Stuart said the centre will have a focus on providing a range of community members including apprentices, migrants, and women in non-traditional trades services such as training and support.
"For Indigenous Australians and Australians with disability, it is an opportunity to have a crack and that is what we love about the Connectivity Centre here. It is purpose built to give Australians opportunities in emerging growing areas of work," he said.
"While we announced unemployment is only at four per cent and we have record high participation rates, we are aware there is still over 600,000 Australians that need opportunities for work and the centre is designed to do just that."
With the airport at almost 30 per cent completion, Mr Fletcher said the investment will benefit the whole region.
"In the construction phase alone, there are some 11,000 direct and indirect jobs, so we want to make sure as many people as possible have the opportunity to seek employment," he said.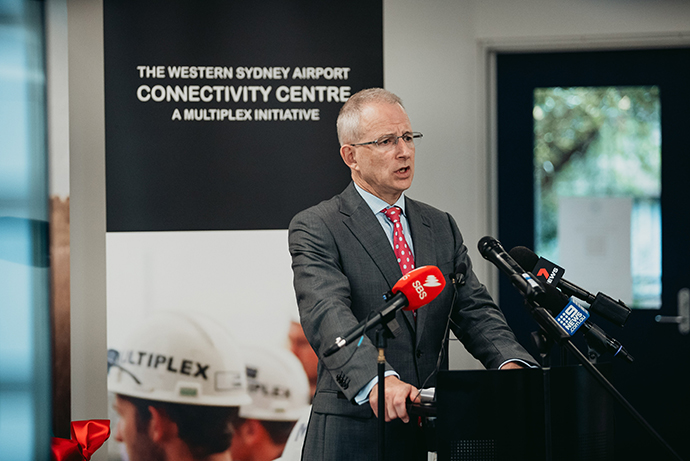 "There are many social and economic benefits for western Sydney, such as the Northern Road, 36 kilometres, four lanes all the way from Narellan to Penrith, the M12 motorway and the Metro line."
Due to open in late 2026, the airport is set to be used by 10 million passengers each year.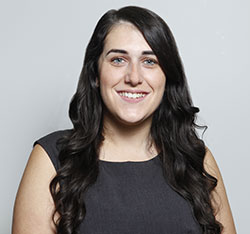 A graduate of Western Sydney University, Emily covers Local, State and Federal politics for the Weekender, as well as crime and general news.