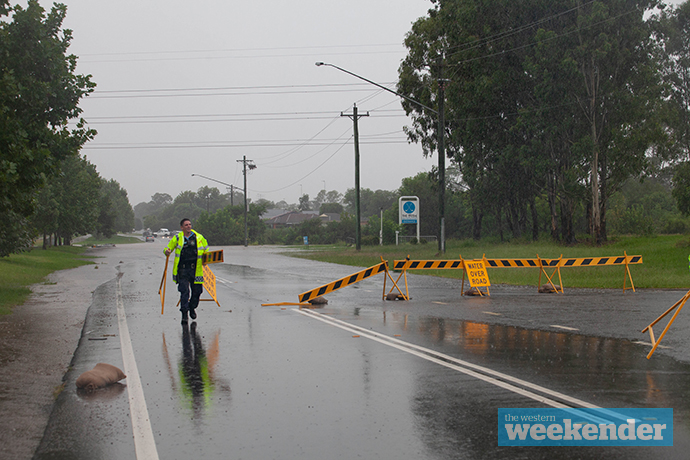 Evacuation orders have been issued for parts of Londonderry and Agnes Banks – rural areas within the Penrith Local Government Area.
The evacuation order for Londonderry urges anyone in low-lying parts to evacuate by 9am via The Northern Road towards Penrith.
Last night, an evacuation order was put in place for low-lying parts of Agnes Banks along Springwood Road from the Yarramundi Bridge to Price Line, including Price Lane.
An evacuation centre has been set up at Penrith RSL.
Meanwhile, evacuation warnings have been issued for other parts of the Penrith Local Government Area with residents being warned they may be ordered to leave their homes if the Nepean River keeps rising.
The evacuation warnings focus on parts of Mulgoa, North Penrith, Jamisontown, Penrith, Emu Plains and Wallacia. The full warnings can be found on our Facebook page here.
Most residents in the impacted areas would have received an SMS with more information.
Heavy rain continues to impact Penrith and much of Sydney with the Bureau of Meteorology now saying 120mm of rain could fall today – double what was originally predicted.
There are fears that the Nepean River could peak higher than the March 2021 floods.
⚠️ Major #Flood Warning issued for the #HawkesburyRiver and the #NepeanRiver. Major flooding higher than the March 2021 event possible at several locations. See https://t.co/AdztI2rqg1 for details and updates; follow advice from @NSWSES. #NSWFloods pic.twitter.com/rRgMSxFOXS

— Bureau of Meteorology, New South Wales (@BOM_NSW) March 2, 2022
A short time ago the river had reached 7.90 metres at Penrith, within the Moderate Flood level. It is currently steady but there are concerns it will continue to rise in the coming days.
One of the major concerns continues to be local roads.
At St Marys, two of three eastbound lanes on the Great Western Highway at Glossop Street are closed due to a dangerous pothole, causing major delays for the morning peak.
Nepean River at Penrith. Hard to capture just how fast the river is moving.. #flood #Penrith #nepean pic.twitter.com/YAXHvijHbR

— Sean Nicoara (@snicoara) March 2, 2022
Just after 8pm last night, the Wallacia Bridge was closed due to the rising river.
The Northern Road is closed between Andromeda Drive and Cranebrook Road at Llandilo.
There are dozens of other local roads either closed or impacted by floodwaters.
#Windsor residents have been warned to be ready to evacuate, as water levels rise rapidly.
It comes as roads at #Mulgoa – near #Penrith – have been cut off by floodwaters, with drivers urged to be incredibly careful. @RuthWW @LaurenTomasi #9News pic.twitter.com/DPa6jG6fZV

— 9News Sydney (@9NewsSyd) March 2, 2022
School is also out for many students today. Emmaus Catholic College at Kemps Creek, Penola Catholic College at Emu Plains, Trinity Catholic Primary School at Kemps Creek, Nepean Christian School at Mulgoa, Nepean High School at Emu Plains, Penrith Valley Learning Centre and Wallacia Public School at Wallacia will all be non-operational.
Endeavour Energy has activated its flood response plan to keep people safe from rising flood waters along the Nepean, Hawkesbury, Georges, Colo and Macdonald Rivers.
As a safety precaution in areas at direct risk of flooding, power has been isolated to 230 properties in flooded catchments. These customers have been contacted by SMS.
With heavy rain, flooding and the forecast of damaging winds, Endeavour Energy is expecting more customer outages today.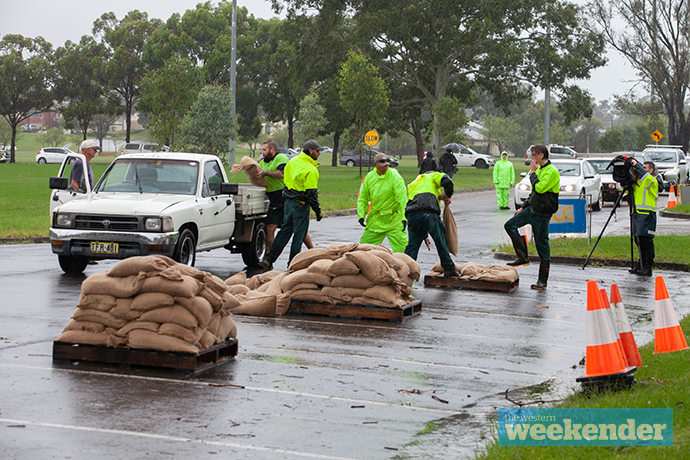 Some 130mm of rain has fallen in Penrith since 9am yesterday. There's been a reprieve this morning with only light showers but heavy falls are set to return today.
A number of businesses and restaurants have been forced to close due to the weather.
Lone Star near Tench Reserve will be closed until Friday. Atmosphere's Signature gym was also forced to close yesterday.
Avli restaurant at Castlereagh also closed last night.
As northern New South Wales deals with the worst of the floods, Premier Dominic Perrottet said the clean-up would be long and extensive.
"This will not take days or weeks, this will take months," he said.
NRL CALLS OFF PENRITH-BASED LAUNCH
The NRL has cancelled its season launch that was originally set to take place at the Sydney International Regatta Centre tonight.
NRL Chief Executive Andrew Abdo said the game's funds allocated for the launch were better spent assisting grassroots clubs rebuild.
"The scenes across southeast Queensland and northern NSW have been devastating and there could be worse to come with significant rain still to hit Sydney and surrounding areas. From a rugby league perspective, many of our grassroots clubs have lost equipment and suffered damage in the flooding,'' he said.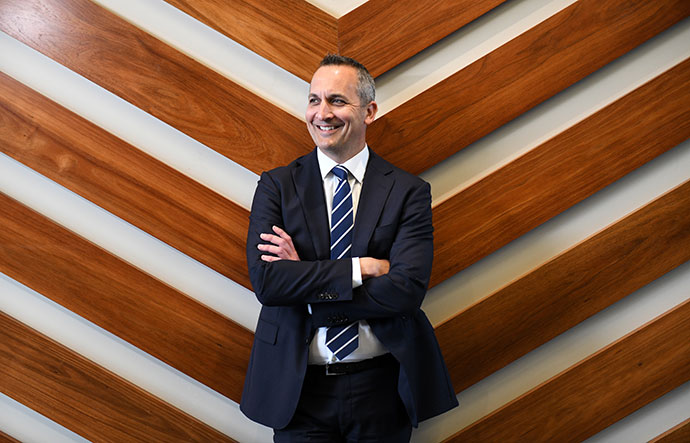 "We believe the funds allocated for the season launch could be better spent assisting those clubs get back on the field. Rugby League clubs are part of the social fabric of our communities, they bring people together, and we want to work together to assist our clubs in returning to the field as soon as possible.
"What I'm most proud of is how our game has banded together in the most challenging of circumstances over the last two years and we are doing that again today. I want thank the QRL, the NSWRL, our clubs and our naming rights partner Telstra who are leading the way in contributing funds to assist our communities."
ISOLATING BUT NEED TO EVACUATE?
NSW Health has issued important advice to people who are isolating due to COVID-19 and need to evacuate their home due to the threat of rising floodwaters.
"If you are told to evacuate, you must evacuate," said NSW Acting Chief Health Officer Dr Marianne Gale.
"Under no circumstances should you remain in self-isolation at your residence – your safety is our highest concern and an emergency evacuation is a valid reason to leave your home."
Dr Gale urged all people isolating due to COVID-19 in communities at risk of flooding to develop an evacuation plan immediately.
"Start putting together your medicines, extra drinking fluids and comfort items ready to go with you," she said.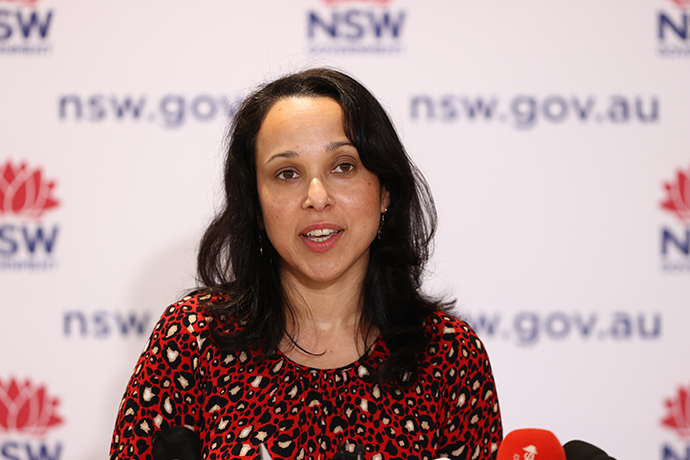 "Where possible, stay with friends and family who are up to date with their COVID-19 vaccinations, who have enough space in their home for you to continue self-isolating and who do not have an elderly or severely immunocompromised person at home. You may also choose to stay in a hotel or motel if feasible."
Evacuation centres have plans to manage the risk of COVID-19 transmission. Do not hesitate to go to an evacuation centre if you have no safe, alternative accommodation.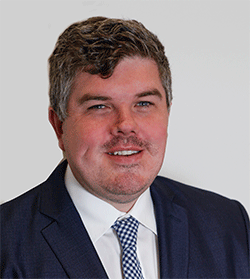 Troy Dodds is the Weekender's Managing Editor and Senior Writer. He has more than 20 years experience as a journalist, working with some of Australia's leading media organisations.