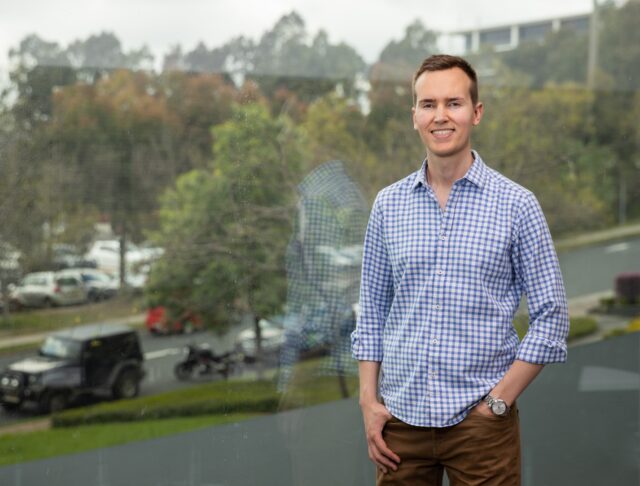 Over the past few years, businesses of all sizes in Sydney have been challenged by instability as a result of the pandemic. Small businesses, in particular, have been on a roller coaster of unexpected, government imposed COVID lockdowns for over 100 days and ongoing restrictions.
Even after restrictions have eased, businesses have experienced reduced physical interactions with customers due to self-isolation or concerns about the pandemic in light of the reporting of Sydney's increasing case numbers. This has impacted businesses that have had to close down, particularly in the retail and hospitality sector that were thriving prior to the pandemic. Businesses have also experienced a drop in their revenue. In January 2022, 41% of businesses had a drop in revenue, compared to 31%, at the same time last year.
Australians are spending more time online than ever before. As a result of the government mandated lockdowns during the pandemic, many industries have had to adapt to the changes and have turned to online technology and remote working. Meetings have become virtual with Zoom; company systems have become accessible from anywhere and at any time.
With so many people stuck at home, it's presented a challenge for traditional advertising methods that relied on customers seeing a store, a billboard or a flyer to find out about a business.
However, as customers have increasingly turned online for shopping, home services and entertainment, some forward-thinking businesses have used the opportunity to get themselves in front of the new sea of shoppers searching the internet.
Richard Perrin, from Paramark SEO Agency, shared his insights about how businesses, big and small, can benefit from the opportunities online, and how to reach the hordes of new customers searching the internet.
What is Search Engine Optimisation and how does it work?
Search Engine Optimisation (SEO), is the process of optimising a website to rank higher in search engine results. It's a way that businesses can attract new customers by having their website appear when certain words or phrases are typed into Google or other search engines.
Search Engines rank websites according to over 200 factors, such as relevance, loading time, and links from other websites. According to Richard, optimising a business website makes it much easier for new customers to find them as they search for terms related to the business.
Being found at the top of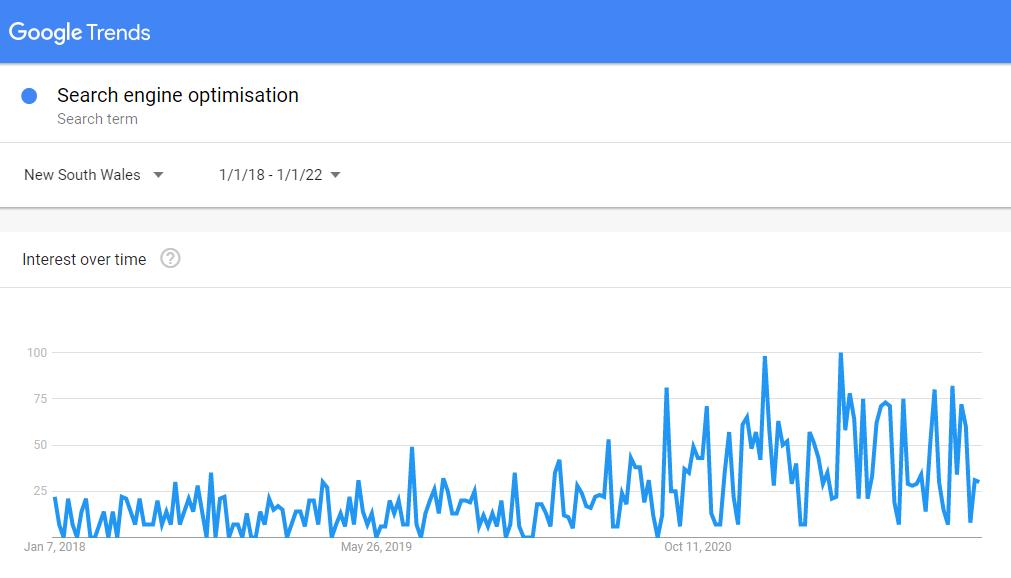 the page of search results can dramatically increase the chances of a potential customer finding and visiting the website of a business, leading to more enquiries and sales.
Interest in SEO has doubled since the Pandemic
Source – Google (https://trends.google.com/trends/explore/TIMESERIES/1645264200?hl=en-US&tz=-660&date=2018-01-01+2022-01-01&geo=AU-NSW&q=Search+engine+optimisation&sni=3)
With significant periods of lockdown, traditional advertising has been much less reliable since the pandemic. Conversely, the number of people searching for services and products online has skyrocketed, resulting in a significant increase in businesses seeking assistance with their online visibility.
"We've had a lot of small businesses ask us to help them get more customers through search engines, businesses who would have previously relied on word of mouth are now struggling if they can't be found online" says Richard.
Google's own search trends tool shows that interest in Search Engine Optimisation doubled since the start of the pandemic. In addition, ABS data shows that online sales have increased by over 50% in the same period.
"Businesses have often heard about SEO from someone else, and want to find out if it works" says Richard.
SEO can help businesses attract more customers
Paramark has seen a lot of positive results from the use of SEO with a range of businesses during the pandemic. From manufacturing, to trades, to healthcare, if customers are searching online, SEO can help a business reach them.
"Many clients have increased their revenue substantially due to the number of new customers who have found them online. Some of our clients have even doubled their sales since working with us" says Richard.
How to get started with SEO for your business?
SEO is a long-term strategy; it requires consistent effort to achieve and maintain results. Richard says that some things to improve to get more customers to find a website include:
Having a mobile-friendly website that loads quickly.
Easy navigation, and contact details clearly visible.
A combination of images and text. Images help potential customers connect with your brand and understand the context, while the words explain what you do.
Make your website accessible to everyone including the disabled and elderly.
Browser consistency is important as your website should look and work the same across multiple browsers.
To enhance your local rankings and attract local customers, ensure that all of your information is correct and optimised in your Google Business profile.