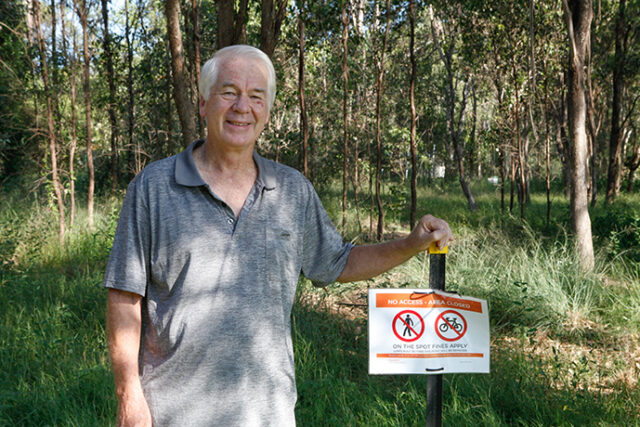 Penrith City Council is cracking down on unauthorised bike jumps and tracks across the area after seeing an increase in reports from community members.
What could seem like harmless fun to most could lead to locals getting a fine of up to $1,100.
A Council spokesperson said it is currently working with the community to determine the best way to address the construction of jumps and tracks.
"Once notified, we investigate the site to assess the impacts of these structures on the surrounding environment and safety risks to the public before determining what steps may be required," the spokesperson said.
"Some may pose minimal risk to the environment and public, while for others the risk can be significantly higher."
Werrington resident Greg Nielsen said he was perturbed to see a Council notice banning the jumps at Werrington Lake Park, which is nearby his home.
"A few kids built a small mound or two over which they rode their bikes and remote-control cars, which I thought it was inventive and fun for them," he said.
"I don't know the kids, so have no vested interest in this at all, but it's not that often you see kids being able to amuse themselves outdoors away from electrical devices, so I just think that it's a shame that it has been squashed by heavy-handed officialdom."
Living near the park for over 20 years, Mr Nielsen said did he not think the jumps posed a significant enough risk for Council to close the area off.
"Werrington Park has certainly improved which for the most part is the by-product of Penrith Council's attention to maintenance of the area, but the small mounds I saw represented no damage whatsoever to the environment nor created any safety concerns," he said.
"The local flora consists mainly of gum trees, bindis and exotic weeds, and the whole area is well away from the car park, playground, barbeque area and the lake where almost everybody gathers."
Council suggested the BMX facility at Blair Oval in St Marys for riders or one of the skate parks across the City.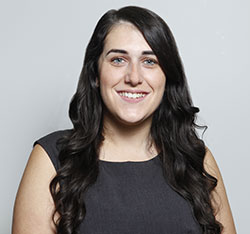 A graduate of Western Sydney University, Emily covers Local, State and Federal politics for the Weekender, as well as crime and general news.